Rose Brine
Salesperson
With 26-years of real estate experience, Rose Brine is committed to listening to her clients' needs and utilizing her keen negotiating skills to ensure a successful transaction.
Originally from England, Rose emigrated to Canada at the age of 12 and has been living in Halifax since 1993 when her husband's work as a police chief moved them here. She knows first hand the process of moving to the province and the allure of living here. With experience managing several successful florist shops in 3 different provinces, Rose honed her skills to make herself a successful REALTOR®. 

During her career in real estate, Rose has established herself as an expert in military and RCMP relocations. Three of her children have successful careers within these organizations so she is well aware of the sometimes cumbersome process and is equipped to make it easier for her clients.
Rose takes pride in her attention to detail and ensuring every client feels as special as they truly are. She loves helping people find their dream home and works tirelessly to do so. The relationships she has built with clients have turned them into repeat clients, the greatest compliment.
In her downtime, Rose can be found gardening or watching the birds in her backyard. She also has a creative side with a love for sewing, decorating, painting and music. She also loves sending time with her sweet little dog, Tilly.
Specialties: ABR (Accredited Buyer Rep),  ASP (Accredited Staging Professional), NAGAB (Green Realtor), E-Pro,
Client Testimonials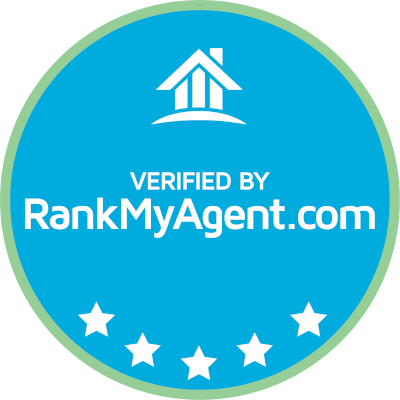 Rose was terrific...helpful, insightful, extremely professional and always available to answer any questions we had. Rose was very kind and handled every tiny detail that arose. Her guidance was invaluable and she ensured our purchase was timely, stress free and an exciting "next step" for us. We would highly recommend Rose as someone anyone would be satisfied with as a real estate agent representing your interests at all times.
Rose has always gone above and beyond finding our perfect home. She even found two homes we would never would have considered, but because of her we ended up loving. We could never have another agent better than Rose.
Rose has provided invaluable knowledge and advice to us throughout our months' long home buying journey. As first time home buyers, having a professional agent like Rose on our side really I feel made all the difference in our finding the perfect home. She is super prompt, extremely knowledgeable, honest in her advice, and just a lovely and kind person. We would unreservedly and happily recommend Rose to anyone seeking a fantastic real estate agent!
Rose did more in helping find the most perfect home and followed up on every single item that needed to be taken care of.
In my 50 years of buying and selling homes, I have never met a more thoroughal R/E Agent, compassionate, eye for details and just know what homes to show.

Would recommend Rose in a flash.

Thanks again Rose.
If you need to sell your home or buy a new home, Rose Brine is the agent you want on your side. Rose goes above and beyond for her clients. We recently purchased a home and Rose was our agent. She helped us to find and secure the perfect property. She wanted to understand our needs and then sought out homes that would work for us. She did video tours for us, was present for inspections, and even offered to help us with our moving needs (as we are coming from out of province). We have bought and sold several homes over the years and we have never had an agent like Rose. She truly cares about her clients and her job. Highly highly recommend. Rose will always have us as a client. She was truly fabulous! Five stars!
Rose was more then qualified,outstanding Job I want to thank here and the team for the great work and fast response that we received I will use her again in my future decisions for home or land buying... John Gouthro...
I have recommended Rose to family and friends and they have been pleased with her service. We will use her again if we decide to buy another house.
Previous
Next