Andy During
Salesperson
Real Estate is Andy's second career.   Prior to becoming a REALTOR®  he spent more than twenty five successful years in Technical Sales and Marketing. He uses this experience to help his clients achieve their real estate goals!   
Andy enjoys jogging and cycling to help stay in shape physically and mentally sharp.  
Assisting his clients in their real estate needs is a pleasure he never tires of.   
 As a Full-Time REALTOR® Andy never Compromises on his Values and Vision.   
 •   Act with Integrity
 •   Respect Others 
 •   Build Lasting Relationships 
 •   Take Ownership
 •   Personify a Passion for Action 
 •   Be a Team Player 
 •   Demonstrate and Promote Personal and Team Development   
 When you have a winning attitude, translated into a commitment for Excellence, Total Quality and Customer Satisfaction you will succeed!
Client Testimonials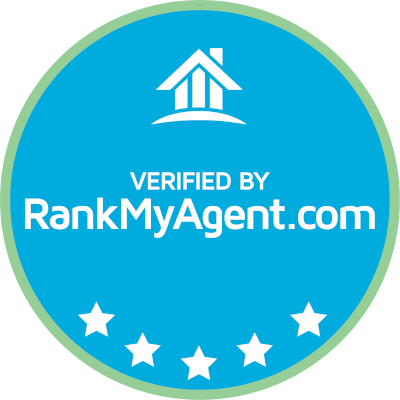 My husband and I worked with Andy to purchase our first home! Andy was so lovely to work with and had fantastic knowledge about neighbourhoods. He really took the time to get to know us and our wants and desires for our home. He knew what we were looking for and where to find it! He explained the process very clearly and made the entire process so easy and simple for us! Purchasing a first home can be stressful but Andy removed all the stressors for us! I would recommend him to anyone I know looking for a home.
I have hired Andy twice to handle my real estate needs. Once in 2006 and again early in 2020. On both occasions a thorough market assessment was completed and presented to me before either property was listed. His commitment to his clients and tasks at hand are in my opinion unmatched in the business! Andy is the consummate professional and I highly recommend him as a realter ! Paul McKnight
I believe the smartest decision that I had ever made in 2020 was to hire Andy During as my realtor. Before contacting him, I conducted quite a few researches, and the experience with other realtors was horrible. I spoke to a friend of mine, and she referred Andy to me. I contacted Andy immediately without any hesitation, and he spent hours answering my questions/concerns, providing constructive suggestions. He is not only a caring person but also a professional realtor. In the year 2020, the housing market in HRM was brutal. One can always see one listing ended up with 30+ offers. Before each show, Andy is always fully prepared with his insights about the property. During the showing, he always shows me the pros and cons of that property and I never feel forced to make an offer. It was such a hassle-free experience with Andy and I am thinking about purchasing another one in the near future. Andy is 100% a 5-star realtor! Thank you, Andy!
Andy is an outstanding real estate agent. He assisted me in the purchase of my new-to-me home every step of the way, from searching out and showing potential properties to providing contact with the best inspectors in the business, and advising me through the final sale negotiation of my new home. He was very cognizant of exactly what I was searching for and provided clarification of the entire process, allowing me complete peace of mind. Andy was always available for any and all of my questions and concerns, and provided the answers in a very timely manner. I knew I was in very good hands with Andy as my real estate representative, and would whole-heartedly recommend his services to anyone looking for an honest, knowledgeable, and caring real estate agent to handle their real estate needs.
My condo hunting experience with Andy During is excellent. It is my first time to buy a property and I have no idea about local real estate market at all. Andy is very knowledgeable and professional. We met up several times to discuss my needs including location, level of floor, the layout etc. and he fully understood my preferences for the condo and my limited budget. I am a little bit picky on the location of the condo and direction of window facing. It took almost six months to buy the condo finally due to my special preferences. During this process, Andy is very helpful and patient to find any potential options within my limited budget. Every time, when we went to have a look at condos, he always explained to me about my any questions and gave me his advice about the condo. After making offer and going through all purchasing process, he is very responsive to my any single email and made everything go well. Andy is very thoughtful and does the thing ahead before I asked. I believe it thanks to his many years' experience in real estate market. I will be more than 100% to recommend Andy During.
Andy was recommended to me from a friend, and colleague who used Andy on selling three homes. I want to convey my experience with Andy and the sale of my parents home and family home for me. Andy's experience, easy contact, professionalism, personality, demeanor, attention to detail and gentle advisement on what needed fixing and what needed improvement. If I sell or buy again I will be easily using Andy During as my agent as I don't think anyone else could measure up. Thank You Andy.
Previous
Next