Client Testimonials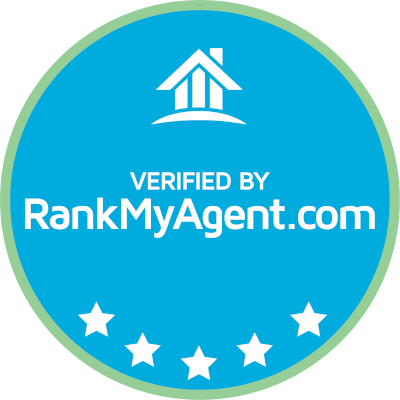 Title: A Seamless and Successful House Sale with Bukola Olaoye I recently had the pleasure of working with Bukola Olaoye for the sale of my house, and I am delighted to share my exceptional real estate experience. From the moment I enlisted Bukola's services, I knew I had made the right choice. Her professionalism, expertise, and dedication were evident throughout the entire process, making the sale of my house a seamless and successful endeavor. Bukola's in-depth knowledge of the local market was truly impressive. She conducted a thorough analysis of comparable properties and provided valuable insights to help me determine the optimal listing price. Her strategic approach and attention to detail ensured that my house was positioned competitively in the market, attracting potential buyers. Throughout the entire selling process, Bukola's communication and responsiveness were outstanding. She promptly answered my questions, provided regular updates, and kept me informed about showings, offers, and any necessary adjustments. Her clear and transparent communication style gave me confidence and peace of mind, knowing that I was in capable hands. Bukola's marketing skills were exceptional. She employed a multi-faceted approach, utilizing professional photography, virtual tours, and targeted online and offline advertising to showcase my house's best features. Her marketing efforts generated significant interest and attracted qualified buyers, resulting in a quick sale at a price that exceeded my expectations. When it came to negotiations, Bukola's expertise and negotiation skills were invaluable. She skillfully navigated the offers and counteroffers, always advocating for my best interests. Her ability to find common ground and reach mutually beneficial agreements was impressive, ensuring a smooth and successful transaction. Beyond her professional skills, Bukola's genuine care and dedication to her clients truly set her apart. She understood the emotional aspect of selling a home and provided unwavering support throughout the process. Her empathy, patience, and guidance helped alleviate any concerns or anxieties I had, making the entire experience positive and stress-free. I wholeheartedly recommend Bukola Olaoye to anyone in need of a top-notch real estate agent. Her professionalism, expertise, and commitment to client satisfaction are unparalleled. Working with Bukola was a pleasure, and I am grateful for her exceptional service and the successful sale of my house. If you are looking for a dedicated and results-driven real estate agent, Bukola Olaoye is the one to choose. Thank you, Bukola, for your outstanding efforts and for making the sale of my house a resounding success! Sincerely, Ohuns Andrew Iboi
I admire Bukola's passion and drive. She is patient, positive, understanding and willing to go above and beyond for her client.
She performed beyond expectations, always punctual and available to respond to our calls and messages any time with friendly tone. She will be first on my list to refer to a friend looking to buy or sell a house.
Excellent realtor, bukky is a very knowledgeable realtor and working with her was very seamless. She definitely knows her onions. I'd recommend her any day any time. Weldone bukky!
Bukola is amazing, very knowledgeable, communicates with her client and goes out of her way to get her client the best. We could not have asked for a better realtor, will continue to refer her to others...and ofcourse will use her over and over again. Thanks for everything
Bukola is very detailed and knows her onions. She's highly customer-centric and understands that no matter your budget, you must have value for your money. She's empathetic and professional in her approach. I recommend Bukola to anyone hoping to own a home. Chino
She was very professional, followed up actively, made good recommendations and went above beyond. She was in touch even after closing when we had questions about the new house.
Previous
Next