Angela Forgeron
Salesperson
Hello! After a 25-year journalism career I pivoted to real estate and am loving my second year as a licensed REALTOR. Raised in Eastern Passage, N.S., I moved to Toronto for university and worked at Canada's largest newspapers (when newspapers were a thing!) including National Post, the Toronto Sun and the Toronto Star. I grew up with father who inspired a love of cars and followed that passion to be one of the first female auto journalists in Canada. I was fortunate to travel the world for nearly 10 years test driving new vehicles and even a few prototypes.
 In 2008 I joined Microsoft where I managed the most-visited car site in Canada, MSN Autos. I was grateful for 12 amazing years of managing a top-performing team and high-revenue-driving products (I LOVE goal setting – and blowing away targets!). In 2019 I moved back to Nova Scotia (my born and raised Ontario family in tow), and we built our dream home in Colby South. With my husband Neil, two children, Amelia (10) and Ethan (8) and two (pandemic) pups, Roxy and Shubie, we enjoy adventures across Nova Scotia and spending time at our Cape Breton cottage. We love Nova Scotia's amazing location for travelling to Europe and can't wait to start exploring the world again. 
I'm proud of my real estate accomplishments, especially during the wild ride of the past year, and I'm always looking ahead at how to offer an even better experience for my clients. I love working with everyone – from excited first-time buyers to families looking to settle into a luxury custom home. I also consider myself an Ontario relocation expert as I orchestrated my own family's move ahead of the pandemic rush to Nova Scotia. Please say hi any time in person, by phone, text or email; I'm always available. Proud to be joining RE/MAX Nova's Dartmouth office! Looking forward to seeing your name on the other side of a deal! With gratitude, Angela Forgeron – 902-476-3474; angela@remaxnova.ca 

Client Testimonials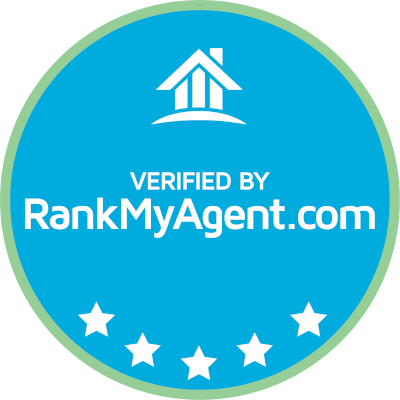 Angela is the best real estate agent with whom we've ever worked. She went above and beyond. She not only kept us up-to-date on all things related to our purchase, but she also helped us make the move from Ontario to Nova Scotia as smooth as possible. She was knowledgeable, professional and a pleasure to work with. I've recommended her in the past and will continue to do so.
Angela is an excellent agent. She went beyond expectations in helping with anything we needed including sources for de-cluttering. She is an excellent professional and a wonderful person. With her you never feel alone.
I cannot recommend Angela enough! I have purchased and sold quite a few properties over the years, and Angela was by far THE best real estate agent I have ever had the pleasure to work with! She went above and beyond for us! Not only is she a great realtor, she is also a very kind, genuine person and had our best interest at heart. I highly recommend Angela for all your real estate needs!!!
Angela is a knowledgeable smart personable realtor. She guided me to a great sale outcome that exceeded my expectations. Highly recommend her, she helped me every step of the way and responded promptly to all my questions.
Angela is the best realtor we have worked wtih. She is saavy, knowlegeable, detail oriented, hard working and on point for trend. Her team is amazing. From initial meeting, through staging and closing, she was supportive, kind, compassionate and attentive to our circumstance and needs. We recommend Angela without hesitation and wish her continued success and all the best!
Angela was excited for the house hunt with us. We flew in for a couple days of house hunting and she had a number of places lined up for us. She also had a thoughtful bag of locally sourced snacks and other goodies for us, which made the house hunting even better! Angela knew about the schools in the area as well as where various amenities were. When we decided to make an offer on a house, Angela handled the negotiations, guiding us through the process. We couldn't be more delighted with all of Angela's guidance and work to help us buy our beautiful home.
Let's talk about Angela Forgeron for a moment? I was fortunate enough to meet Angela soon after moving to Nova Scotia. She is a fabulous person, and as it turns out, an incredible realtor with a ridiculous work ethic! This girl went over and above to help us in our decision to list our home. Even before she had our listing she was working hard for us! She brought me chai and listened to me process the thought of moving to Florida. She connected me with the amazing Jackie Little when I flew to Tampa and needed a realtor to show me around. She is personally pet sitting Alyssa's gecko and beta fish in her own home while we're in Florida next week - and while our home is listed and staged. She researched cat hotels, set up all of our pre-list inspections and a meeting with a stager. Early on, she described herself as my 'personal assistant' thru all of this, and she has 100% pulled thru on this promise! She hand delivered boxes to help us pack up and declutter. She came by to pick up a truckload of donations to drop off for us. And tonight, she got off a plane from a weekend in Ontario, and (knowing that my having Covid set me back more than a week in my efforts to prep the house), she came over to haul furniture, declutter and organize the chaos with me. She stayed until midnight. She stayed until it was done - so that I didn't have to stay up until 2am doing it solo. She is amazing. I am grateful for Angela and our partnership in this endeavour to sell my home. To anyone looking to buy or sell in Nova Scotia, hire Angela. You will not regret it! She's an incredible person, and one Hell of a 'personal assistant'. Thank you Angela! I wouldn't be ready for this week without your help! ??
Previous
Next