Cheryl Longmire
Salesperson
CHERYL LONGMIRE is  "Proven Results"  "Exceptional Service"   'Experience You Can Trust!" 
With over 20 years in Real Estate Sales, marketing and management, CHERYL LONGMIRE brings a wealth of knowledge to her clients who are buying, selling, building, relocating or downsizing. Cheryl also has expertise in VIP relocation & is certified in new construction sales and has achieved numerous awards throughout her career for being a top producer in Real Estate. 

Whether you are looking to buy or sell or build, her intent is to exceed your expectations. She believes in knowing who you are and what is important to you - how you want to find your ideal property or sell your property as quickly as possible with the highest return. 

Put her experience and passion and knowledge for real estate to work for you. As a seasoned negotiator she will ensure you get the very best deal possible because at the end of the day what matters is that you trust her and believe she can handle one of your most important investments, your real estate decisions. 

Specialties: Ener-guide new builds and new construction. New condominium sales, re-sales, VIP Relocation, SRES, Re/Max Global Collections Realtor, CAPS. SRES, Re/Max Commercial Specialist and Nova Scotia waterfront properties! 

Proven Results!  Exceptional Service!  Experience You Can Trust! 


Client Testimonials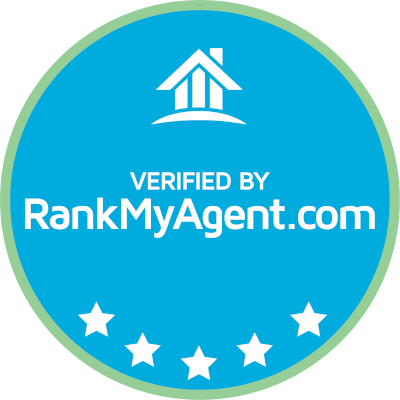 As being a first time seller of our home and not knowing anything about real estate, Cheryl made it easy in explaining each step and being in our corner throughout the whole process. She gave us advise whenever we were in need, and never let us down. Cheryl made us feel comfortable like a friend in a time where everything was so unknowing. We highly recommend her in either buying or selling your home, she is there for you!
Cheryl was wonderful to work with. I purchased my home while out of province and she made the process so much easier. I would highly recommend her services to anyone; especially other out of province buyers.
Selecting a sales agent is always a bit of a gamble, but wow, did I win when I rolled the dice on Cheryl Longmire. I interviewed other agents before selecting Cheryl. During the interview she clearly came across as business savvy, strategic, highly experienced, and sales oriented. She effectively leveraged all of these skills in the selling of my condo. Throughout the sales process, I also noted that she was very practical in terms of any changes I should make to stage my condo. She didn't want me to waste any money and had me focus only on the most critical things that would help sell the condo. And, she also aimed high in terms of pricing the condo and accomplished getting it. Also, throughout the process she always saw the bright side and exuded positive energy. She is a pleasure to know and work with. It is without hesitation that I recommend Cheryl as one of the most accomplished and successful agents that I have ever worked with. ??????????
Buying your first home, in a new province is a big decision. Cheryl helped me navigate that process. She is an experienced professional with an incredible amount of knowledge. Cheryl really went the extra mile to help me find the right home for me. I definitely recommend her and will use her expertise again.
Being new to the area we needed an agent to help navigate. Cheryl was amazing. Very honest and was great at drawing our attention to the pros and cons of each property. You can count on personal, attentive and patient service, together with outstanding negotiation skills.
Cheryl is such an amazing Realtor, she was always patient and very responsive. She explained every detail of the process and answered every question I had. As a first time buyer, Cheryl made the entire process very easy and less complicated. Cheryl kept in touch constantly, and sent in weekly updates. I got my desired property within my budget.
Cheryl went above and beyond to help us sell our house in Middle Sackville. She sent a daily update email and was available at any hour if we needed her. She sent a staging expert to tell us how to best show our home, and her photographer took beautiful photos. She was knowledgeable and professional. I would highly recommend her to family and friends.
Previous
Next