Cheryl Longmire
Sales Person
CHERYL LONGMIRE is  "Proven Results"  "Exceptional Service"   'Experience You Can Trust!" 
With over 20 years in Real Estate Sales, marketing and management, CHERYL LONGMIRE brings a wealth of knowledge to her clients who are buying, selling, building, relocating or downsizing. Cheryl also has expertise in VIP relocation & is certified in new construction sales and has achieved numerous awards throughout her career for being a top producer in Real Estate. 

Whether you are looking to buy or sell or build, her intent is to exceed your expectations. She believes in knowing who you are and what is important to you - how you want to find your ideal property or sell your property as quickly as possible with the highest return. 

Put her experience and passion and knowledge for real estate to work for you. As a seasoned negotiator she will ensure you get the very best deal possible because at the end of the day what matters is that you trust her and believe she can handle one of your most important investments, your real estate decisions. 

Specialties: Ener-guide new builds and new construction. New condominium sales, re-sales, VIP Relocation, SRES, Re/Max Global Collections Realtor, CAPS. SRES, Re/Max Commercial Specialist and Nova Scotia waterfront properties! 

Proven Results!  Exceptional Service!  Experience You Can Trust! 
Client Testimonials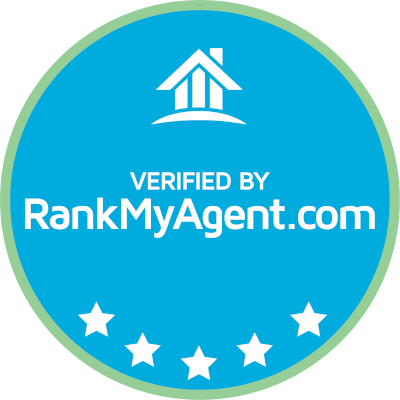 I will forever sing the praise of Cheryl Longmire to anyone willing to listen. I have written very few to no reviews of anyone/anything in the past but it would be a miss to not be able to thank Cheryl in this way for everything she has done for me. For an agent who has been so successful in the market for so long, it was not surprising that she is so knowledgeable of the industry, neighborhoods and market. I believe she goes above and beyond what should be expected for timely (and extremely helpful) responses-I honestly don't know when the poor woman sleeps:) I do think I was naive and didn't realize how stressful the process is in a market that is so competitive with buyers from across the country vying for our beautiful NS real estate. Cheryl's communication skills are second to none-I joked she must have taken psychology classes to be so calming and professional in each & every interaction when buyers can be so stressed or nervous of what will come next…from issues of bidding wars/open houses to property issues of inspections, septic fields, water testing etc. I know how busy Cheryl is (deservedly so given how excellent she is at her job) but she always made me feel like I had someone to reach out to with questions & somehow she makes you feel like you are her only client. This word limit does not give justice to her commitment to clients & I hope at least that this review has shown my utmost respect & appreciation for Cheryl, real estate agent extraordinaire.
We moved from Manitoba to Halifax during the pandemic and we needed to find a place quickly. Cheryl Longmire helped us every step of the way to find our dream property. She was very professional and friendly throughout the whole buying process. She even offered to pick up groceries for us when we were in 14 days of quarantine. In a very short span of time, we were able to buy the place we wanted, and at a very good deal despite the difficult market conditions (bidding wars, etc.), because of her valiant efforts on our behalf. She went above and beyond for us. We would recommend Cheryl in a heartbeat!
Cheryl proved to be an excellent realtor who I would highly recommend and we will definitely work with Cheryl on our next real estate transaction! Cheers, Evan
Cheryl was beyond. She was recommended to me and I was not disappointed in any way. Cheryl was very knowledgeable and made all the tough stuff look easy. She let me know what I had to do and covered all bases on what to expect. She definitely made things happen. I can't say thank you enough. Excellent agent to deal with. Thanks again Cheryl.
Cheryl was very knowledgeable in all the facets of looking and purchasing a home. She acted in my best interest and gave an above and beyond attitude for the service I received. I am very happy with the service I received and would recommend her to anyone looking to buy a house.
She was very helpful, patient and knowledgeable in the real state. She knew what she was doing and she was familiar with the area as well. I strongly recommend her.
Buying a house can be an intimidating process. Buying a house in a province that you don't live in yet even more so. My wife and I were looking for someone we could count on and knew the Halifax market well. We are very happy we found Cheryl. She exceeded our expectations, she was upfront, honest and made the experience fun. I would recommend her to my friends and family and look forward to working with her again in the future. Thank you for making our home buying experience in Nova Scotia a great one! -Matt and Devan
Previous
Next