Patricia Currie
Associate Broker
Your experienced local REALTOR® with her FRI Designation, serving beautiful Nova Scotia. Pat was an Entrepreneur from the time she was 21 years of age, she is passionate about business, connecting with people and serving her community. With 30 years of client care, sales and being an entrepreneur, Pat knows what it takes to get the job done right for her clients in Real Estate. Bringing her skill set of business background to the Real Estate Industry gives her clients the competitive advantage and edge. Born and raised in Nova Scotia she loves where she lives and her goal is that you will too! Whether buying or selling, Pat can help you through the process, always keeping your best interest at heart for your largest investment.

Additional Qualifications Designations:
FRI Fellowship of the Real Estate Institute 
CNE® Certified Negotiation Expert
SRES® Seniors Real Estate Specialist
ASL American Sign Language
DND Approved Relocation Service
Cottage Country Specialist
Areas Serving:
HRM Halifax Regional Municipality
Hants County
Colchester County
East Hants County
Lunenburg County
Kings County
Annapolis County
Client Testimonials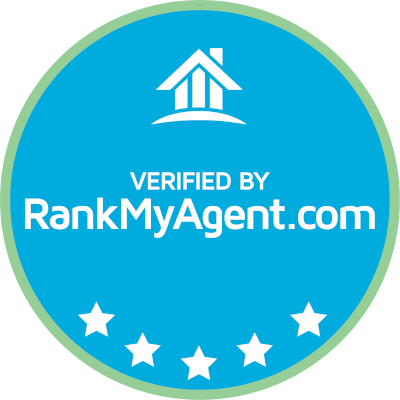 I have worked with dozens of agents over the years and Pat is tops in terms of work ethic, honesty, knowledge of the area, and getting back to me promptly. I wholeheartedly recommend her. I now work with her exclusively (going back 3 years).
Pat was always great at booking meetings around our schedules and she always arrived on time . At our first meet , she brought a home staging professional to offer advice on how to best prepare our home for online photos and the sellers market. WE were later given written feedback to guide us. Pat promptly sent us a current market analysis of comparables in our neighbourhood and an assessment of our homes market value . She explained in detail with visuals how she arrived at a number. Her write up introducing our home to the market was very well written. She brought a professional photographer next visit when we were ready for listing plus, with our blessing ,she brought some of her own design touches to present our home in the best possible light. Communication was always prompt and the level of professionalism very high. Pat is an agent that listens well and addresses any concerns or anxieties we experienced when going through the processes involved in selling our home. After our home sold very fast , Pat followed up to offer support with a referral of cleaning company to do the final deep clean too help ease the stress of back and forth between our sold home and our new home further away that required attention. This is not the first time we have enlisted the help of Pat for purchasing or selling properties. She excels at her job and we will always refer her to others .She always exceeds our expectations .
After interviewing several real estate agents to help us sell our home, Pat made the choice very simple. Not only did she show us professionalism and extensive knowledge, but a genuine empathy to the situation we were in. We were a family of 4 with 3 pets and were living in a house that we outgrew, in an undesirable neighborhood. Pat's demeanor instantly put our family at ease; she was a 'perfect fit'. She truly made our family feel like we were her number one priority. Pat was available anytime to answer questions that came up. She truly cared about us, recognizing the stress our family was under having to leave our home to allow for showings which could last the better part of the day. Pat sold our home for more than we anticipated but didn't rush us into buying just another house. Pat was patient and ensured we found the right home that had all the checks in the box for our family. Pat made our biggest purchase less stressful with her guidance and attention to detail. Pat was our real estate agent, but she became so much more to our family. Pat is welcomed at our home with open arms; there is even an area that we labeled Pat's parking spot! If you get the opportunity to have Pat lead your sale or purchase, we can assure you that you are getting the best in the business. We can't thank you enough Pat!
She was very patient with me, since I lost both my parents and was very indecisive about everything. She listened to my issues and guided me towards the best outcome. She was kind and showed me compassion. This was the first house I sold so I didn't know much of what was required, she was easy to talk to and answered all my questions.
We cannot say enough about Pat's professionalism during the sale of our family cottage! It was an emotional decision to sell the cottage but Pat made the process worry-free and our family was delighted with the result. Her pictures are well done by a professional. She responded quickly to any questions and we always felt she was acting on our behalf to get us the best deal possible. She even stepped in and showed the cottage to three clients when their agents were unavailable to show it as it was a long weekend, knowing she would not get the additional buyers commission if they successfully purchased it. When one of the showing agents jammed the lockbox with the key, Pat drove all the way down to the cottage and replaced it quickly as we had back to back showings. The property listed on a Friday, we had back to back showings on the weekend and by Monday we had 7 strong offers and it sold well over asking. If you want an ethical, responsive, experienced realtor, Pat is your choice!
I have bought and sold at least 20 properties in the last 20 years and my experience with Pat as our agent was at the top of the list. She was knowledgeable, detail oriented and quick to respond with great advice on the sale of this property. Would highly recommend !
One of the greatest things about finding our dream house in Portuguese Cove, NS, has been to meet our Realtor, Patricia Currie, and to work with her. We had never imagined we would actually find our home, or manage to buy it without endless problems, negotiations, or potential rejection. Instead, we met Patricia and were immediately reassured by her calm assessment of our situation, as if to say, "nothing is impossible," her comprehensive number of the best contacts, and her endless hours of work on our behalf. Her years of experience resulted in an ability to see any contretemps that had come up, would come up, or might come up. As a result we felt that Patricia understood us and what we hoped to find even better than we did. All of this with the greatest warmth and humour. Sincerely, Linda D. Spitz and Morris Thatcher
Previous
Next