Matthew Welch
Salesperson
Matt Welch is passionate about real estate. As a member of The Bagogloo Team, that means making sure his clients have the best possible experience during the buying or selling process, and long after the deals have closed. Matt strongly believes in building long-term relationships; they're an important aspect to the real estate process. Getting to know a family, their likes and dislikes, their needs and requirements – it all helps Matt to provide better service to his clientele now, and in the future.

Matt brings an extensive background in sales and client service to The Bagogloo Team, and an education that includes marketing, advertising and business. During his time at the University of King's College and Dalhousie University, Matt completed a Major in Marketing Management and also studied Journalism, helping him gain a unique insight into marketing and advertising for the real estate industry.
 Perhaps you're looking for a vacation home, relocating to- or from- another province, or need advice on adding an investment property to your portfolio; The Bagogloo Team can help.
#1 RE/MAX Team in the Nova Scotia since 2009* 

The Bagogloo Team is united with 8 professionals with a focused commitment to service and greater goal of providing their clients with the best experience possible in Real Estate and beyond. The Team has been recognized locally, nationally, and internationally as a proven top performer and has been acknowledged by RE/MAX with multiple awards. 
Team Awards: 
RE/MAX Circle of Legends
RE/MAX Lifetime Achievement
RE/MAX Hall of Fame
RE/MAX Diamond Team Award
RE/MAX Titan Club
RE/MAX Chairman's Club
RE/MAX Platinum Club
 *Based on MLS® closed sales since 2009 

Client Testimonials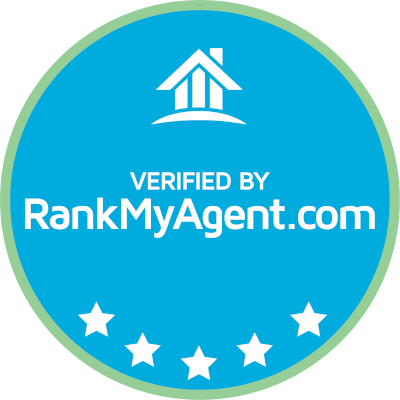 Matt is an excellent agent with a wealth of experience. He is knowledgeable, a great communicator and brings confidence and calmness to the process of selling your home. We have no doubt that Matt made all the difference in helping us finalize the sale successfully.
Thank you, Matt, for taking us on as clients. We appreciate you taking the time to walk us through the step-by-step process of purchasing a property in Halifax. You were professional and honest and provided us with various properties to choose from. Your dedication to your clients is evident, and I appreciate all the time and effort you put in to help us purchase a property. Thank you again.
I've dealt with Matt as a buyer and as a seller. There are many reasons why I went back to him. Firstly, Matt is very professional and straightforward. He will put his expertise to work to get you the best deal possible. I really appreciate the open communication as well as his flexibility. It is very easy to tell that Matt is surrounded by professional agents on his team. If you want the best, call Matt and his team.
Matt is a throwback to servant leader agents. I have worked with Matt for more than 10 years now across 4 purchases and I can attest to Matt's integrity and abilities. Working with Matt I never feel pressured to make a decision, and I feel comfortable passing on a property I'm not happy with. Sometimes this means we look for 18 months, other times we've wrapped up in 6 weeks. I've interacted with some the predatory agents in my past and I'm always so thankful I found an agent like Matt. Matt is friendly and always working for his customer. I've never felt like a burden, and I've never felt like Matt is working for himself. I know there are other great agents out there; call me biased, but you'll never find an agent as extraordinary as Matt Welch.
Could not have asked for a better agent. This transaction had some added stress for us, as we bought from out of province and weren't physically present for this process except for 1 day only (home inspection). Matt was incredibly thorough, professional, helpful, and communicative throughout the entire process. We were never forgotten about after the transaction closed - Matt always picks up the phone to answer any queries we've had post-transaction. As a family who has been in the real estate business for 12 years (in a different province), we have seen all kinds of levels of service, and Matt's is absolute top notch with zero shortcuts taken. We will never use anyone else in Nova Scotia. Consider yourself lucky and incredibly smart if you hire this agent!
We never thought we would buy a house sight unseen. Matt walked us through the home as he video taped it. He explained in detail, any areas of concern as well as every positive upgrade that he saw. We could call him at any time of the day and he was very knowledgeable on every subject we had questions on. Our daughter lives in the area we purchased our home and Matt was more than happy to work with her on our behalf. He was always pleasant, and easy to understand. Overall, he helped to lower our stress level, during a very stressful time. With Matt's years of experience, he was ultimately able to close the deal on our new home!
Having purchased 7 properties in my life, I never imagined I would ever purchase a property virtually without every physically seeing it. I was only able to do this on my last purchase because of the expertise, hustle and professionalism of Matt Welch! As a result of a very hot sellers market, covid and living outside of Nova Scotia, I was unable to travel every time a prospective property came on the market. As a result, Matt spent months scouring the coast of Nova Scotia solo looking at properties for us. He went the extra mile finding the perfect property and walking every inch of it with me virtually on multiple occasions. Although I had the property inspected by a home inspector, Matt had identified every issue later highlighted by the inspector on his first visit of the house. On top of the challenges of just finding the property, Matt navigated me through a very hot sellers market. He was amazing to work with.
Previous
Next