Matt Mroz
Salesperson
Born and raised in Halifax, I have always been driven to make an impact on the amazing people of our vibrant city. 
My background in chemical engineering and 2 years of experience in the home efficiency industry has given me a vast knowledge of home systems, building science, along with a commitment to detail oriented hard work and a level of dedication to my clients that is unmatched.
Understanding how this can be a stressful and emotional time for both buyers and sellers, I look to make the process easier and enjoyable for everyone involved!
I go to great lengths to ensure my clients have all their questions answered, whether it be before, during, or after purchase or sale of their home. I am there to answer a call.
Whether you are looking at buying your first home, selling to upgrade to accommodate your growing family, or looking at another addition to your real estate portfolio, I look forward to helping you.
Client Testimonials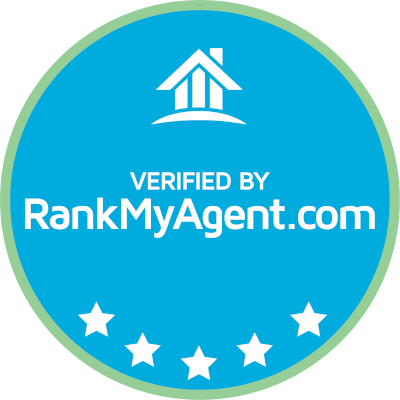 As a first home buyer, we felt incredibly lucky that we had Matt as our agent. Matt had been very communicative and professional. I was able to reach him late at nights and during weekends. For every single houses we had seen, besides all info included in the listing cut, Matt was always able to tell exact furnaces'/tanks' ages and electrical panels' AMPs, he was also able to tell roughly how old the roofs were and how the house was constructed like whether beams were required if we wanted to remove walls. He's also acknowledgeable of entire HRM and knew exactly what we wanted. If it was not for him, I'd had spent more than 50k on my current home or gotten a place not as good as current one for more money because we were too motional when it came to bidding war. Fortunately Matt was patient, calm, rational and tried his best to help us spent least on best house we could get, and eventually he did save us a lot of money and time. I highly recommend Matt, if we are investing other places in the future, he'll always be the one I reach out with absolutely no hesitation.
Matt helped along every step of the way. He was able to guide me through all of the finer items and we got to close a bit earlier than expected as well.
As a newcomers to Canada we didn't have any experience or knowledge about housing market in Nova Scotia, that's why it was so important to us to choose the right agent. Matt was the perfect choice, walk us through all the stages of buying a house, explained all the process and helped us pick the right house for us. Whenever we had a questions or concerns we could call him and he was always available to answered all of our questions. Very professional, reliable and trustworthy. We are 100% satisfied with his work and would definitely recommend Matt and if there would be any need for us to use real estate agent in the future we certainly call Matt again.
Matt is a patient and understanding agent. I have sold and purchased property previously with other agents but will stick with Matt for any future realtor needs. He made the transaction virtually seamless and his persistence in negotiating the best purchase price for my property sale resulted in an outcome I am beyond pleased with.
Matt is a very knwoledgable and highly professional realtor. He has excellent knowledge about Halifax Region as he was born and brought up in HRM. We have two kids so a good school with good neighborhood was our number one priority. He understood all our requirements and expetactions very well. He showed us good properties that fit in our criteria. We are first-time home buyers and we were very nervous in current housing market. He helped us sail through all the process with ease. He helped us with negotiations and made sure that we got a good deal.We were able to find our dream home that ticked off all the boxes only because of him!.
Matt is a young, energetic and professional realtor. We are newcomers to Canada and Nova Scotia. We did not know anything about buying process in Canada. We don't have close family members or friends in Nova Scotia so we relied on Matt for the advice and guidance. And just like a close friend he helped us through each and every step. He is very methodical and provided us with data, checklists and all factors to consider. Matt always answered all our questions happily . Our requirements for our home kept growing as we saw several properties over couple of months. But he never got tired of us and never gave up on us :-). It is only because of him our dream of buying a home in Canada is complete!
Wonderful buying experience with this man. He was super knowledgeable of the property and was easy to get a hold of. As a first time buyer he helped walk me through the whole process and was very patient with my abundance of questions. When I got into a dreaded bidding war over the property he was right there every step of the way. He even used some negotiating tricks that he had learned over the years to help me secure the property. His connections outside the real estate world proved very useful after the house was bought. He helped me with appliances, energy efficiency rebates, and getting set up with a heat pump installer. 10/10 Would recommend this realtor to anyone, whether it's your first home or your 50th. Amazing guy. Amazing realtor. Will be using him again in the future.
Previous
Next