Channing Colley
Salesperson
Born in Halifax, raised in Dartmouth, Channing graduated from St. Francis Xavier in 2015 with a Bachelor of Information Systems, Major in Enterprise Systems. Channing spent most of his career working as an IT consultant but quickly developed his passion for real estate when he purchased his first property with his partner Ashley using the house hacking strategy (live on one side and rent out the other). Channing quickly realized the power of real estate and decided that he not only wanted to continue to grow his own portfolio but help others meet their real estate goals. 
Channing is considered a people person who is customer service orientated and results driven with a strong work ethic. Channing is an effective communicator, dependable and attentive to his clients' needs. Working with Channing you can expect honesty, integrity and the real estate transaction to be fun and seamless every step of the way.
When Channing isn't busy with real estate, he enjoys playing a round of golf, doing something that involves basketball (Channing is a basketball fanatic), and spending time with family and friends. Channing also loves a great joke so if you have one, he would definitely be willing to hear it.
Whether you're considering buying, selling, investing or building - Channing can help you and will go the extra mile to ensure you're well taken care of and successful. Feel free to reach out to Channing for a conversation or home evaluation, besides you ended up on his page for a reason.
Client Testimonials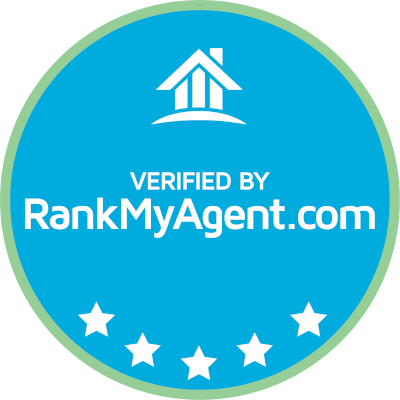 We cannot thank Channing enough for all the help and support he has given us in finding our first home. I was so impressed with Channing's knowledge in every step of the process. He was always available for any questions we may have had and always gave great advise. It is very clear that Channing has a great relationship with different services in the field and provided us with great recommendations for inspections, lawyers and more. We are so grateful to have Channing on our side and highly recommend him!
As a new resident to nova scotia, I feel very fortunate to have had such a knowledgeable and professional agent like Channing. My wife and I were very particular about what we needed and it took a long time to find just the right place. We were shown houses virtually every day and we looked at dozens of homes over the last few months. He was always available for us and had endless patience with us. He was very helpful in pointing out potential deficiencies and things to be aware of. Very thorough and professional and offered suggestions for the inspection and insurers. Thanks for everything Channing. Remax is lucky to have you. And we were too!
Channing was very patient with my fiance and I. Helpful and knowledgeable in all areas , guiding us every step of the way!! Channing is reliable, always there to answer our phone calls or texts. He sent us listing catered to our needs. It was a pleasure to work with Channing, my fiance and I now have a home that we truly love!
Channing was such a great guy to have as our agent. We were blessed to have you as we felt so comfortable each time we met, such a calm relaxed and pleasant person. There was not a question he couldn't answer and he knew the properties very well, Channing knew all about the surrounding area of each property we looked at. Channing was very professional throughout the entire process, Channing did not give up his search for us and always made us aware of available properties as they came up ( He is on top of the game). Channing would contact us daily to check in to see how our search has been going and we always discussed certain properties that matched up to his search to make sure it was a fit for us. He knew exactly what we were looking for just after 1 showing and a couple questions. He truly made our home buying experience a fun and pleasant time. From the first phone call, to recommending, Lawyers, Brokers, there was such good communication from him from start to finish. We would highly recommend Channing to anyone looking for an agent. Thank you for such a wonderful journey and we really appreciate everything you have done for us and all of you countless hours you have put into us to find the right home. We both wish you much success in your career. Truly we do not think we can thank you enough for the time you have invested into finding our home, Mallory / Eddie Hartley
Channing did such a great job through this whole process. He created a clean and safe offer that gave me confidence from the beginning, and we got the property under offer quickly. He presented comparable properties in the area, which helped me evaluate the investment more confidently as well. He negotiated with the seller's agent very effectively and got the final price down to well below the listing price, which I was of course very happy about. He managed the communications with the sellers and lawyers perfectly and kept the experience very low stress for me. Calls with him were clear and quick, and I always knew what to expect next. It was an absolute pleasure working with Channing, and I'll certainly ask him to represent me again next time!
So, many people will read this review and think I am over inflating my experience with this young man from Remax. I can reassure you, ever thing I'm about to write is underrated and not even going to come close to describing my phenomenal home buying process. From the word go, over a year and three months ago, Channing has been an attentive, thorough and conscientious partner in my venture to get a home. When I started out, it was an extremely tumultuous time for me. I was medically releasing from the military and was having to choose my final retirement home. From the get go, It was a struggle because of the disastrous bidding wars and it was a sellers market. However, Channing never once faltered in coming up with creative ways to beat the war on house bidding. My budget was not prepared for the over-inflated lengths other buyers were willing to spend to win a house. Again, Channing was thinking outside of the box to get me into the perfect home. His attitude was always optimistic, especially on days when mine was not. His professionalism went above and beyond the realm of customer care. He understood when I was feeling defeated or overwhelmed by losing a bid or making simple decisions. He would patiently walk me through the house buying lingo and what my best options were. He responded in record time to my endless emails and reassured me that he would not let me miss a single detail. He left no T uncrossed, no I undotted. When I started to write this review, I intentionally called Channing my partner. He made my home buying journey, feel as though he were helping a beloved member of his family. This daunting experience was not one I was eager to take on. In fact, with all my appointments and busy personal schedule, I didn't want to do it. Yet, I am humbled by how generous and genuine this human being is. Coming from Ontario, this kind of customer service seemed surreal. The Remax team are truly lucky to have Channing and I would love for all persons buying or selling their home to have the gift of having him as their partner. You will NOT regret it.
He's new to the game but extremely thorough. You wouldn't be able to tell he's only a few years into his real estate career. Channing is very knowledgeable and honest. Never pushing his own agenda, but keeping you his client at the fore front. This was an easy and relaxed experience. I would highly recommend Channing.
Previous
Next