Channing Colley
Salesperson
Born in Halifax, raised in Dartmouth, Channing graduated from St. Francis Xavier in 2015 with a Bachelor of Information Systems, Major in Enterprise Systems. Channing spent most of his career working as an IT consultant but quickly developed his passion for real estate when he purchased his first property with his partner Ashley using the house hacking strategy (live on one side and rent out the other). Channing quickly realized the power of real estate and decided that he not only wanted to continue to grow his own portfolio but help others meet their real estate goals. 
Channing is considered a people person who is customer service orientated and results driven with a strong work ethic. Channing is an effective communicator, dependable and attentive to his clients' needs. Working with Channing you can expect honesty, integrity and the real estate transaction to be fun and seamless every step of the way.
When Channing isn't busy with real estate, he enjoys playing a round of golf, doing something that involves basketball (Channing is a basketball fanatic), and spending time with family and friends. Channing also loves a great joke so if you have one, he would definitely be willing to hear it.
Whether you're considering buying, selling, investing or building - Channing can help you and will go the extra mile to ensure you're well taken care of and successful. Feel free to reach out to Channing for a conversation or home evaluation, besides you ended up on his page for a reason.
Client Testimonials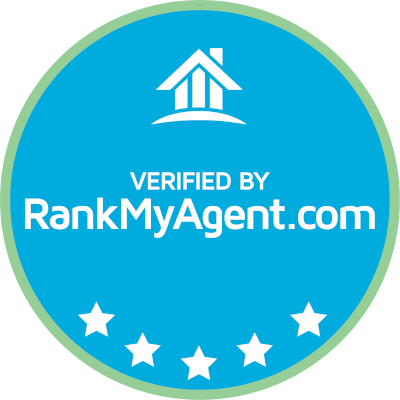 He's new to the game but extremely thorough. You wouldn't be able to tell he's only a few years into his real estate career. Channing is very knowledgeable and honest. Never pushing his own agenda, but keeping you his client at the fore front. This was an easy and relaxed experience. I would highly recommend Channing.
Absolutely the best experience we have had compared to other realtors Channing was so professional so well informed and created a great repor with us right from the start He had the answers to all our questions was there whenever we needed him including days evenings weekends we never felt like we were bothering he he was so eager to assist us in any way he could The proof is in the pudding we had our house on the market Last year for over 3 months with no success Channing sold our house in 4 days I would give him 10 Stars if I could If you want to sell your home Channing Colley should be your first choice Thanks again Debbie and Dermot O'Neill
Full disclosure Channing is my future son-in-law. However this does not mean that he gets an automatic 5 star rating, in fact I am sure Channing would agree that similar to the life lessons I teach all of my children is that you have to be twice as good to be successful. Having said that having Channing as my real estate agent gave me an opportunity to observe him in many new ways. So as objectively as possible and holding Channing to higher standards and expectations. Also given that as a father or in this case future father-in-law I can be demanding, unreasonable, and high maintenance especially when it comes to purchasing a new home. In this case I was all of those things and Channing was calm, cool, collected, and always professional. His knowledge of the current ever changing real estate market trends made it easier for me in both the sale of my previous home and purchase of my new home. Above & beyond working in the the real estate industry Channing is a fantastic person, very personable and it has been a pleasure to work with him. I would highly recommend him for all your real estate needs.
We can't speak highly enough of Channing. This was our second time working with him. He first helped us purchase an investment property and this time a primary residence for us to move into. This was again an out of town purchase, but we felt confident trusting Channing to find something that we could call home. Channing went above and beyond viewing properties well outside of the city. When we did finally find a listing we liked, the sale didn't go as smoothly as we expected. Throughout that period, Channing worked hard and long hours (considering the 3 hour time difference) to make sure we were getting the best deal. He actually ended up saving us a good chunk of money on the final sale. Channing is knowledgeable, personable and works with integrity. We recommend him to anyone looking to purchase or sell in Nova Scotia.
I had a great experience dealing with Channing Colley. He is very professional, knowledgeable & pleasant to deal with. My involvement in dealing with him right from the beginning to the end was a wonderful experience. I would highly recommend Channing to anyone looking to buy or sell. Thanks Channing for all your assistance with the purchase of my home on Sophia Cres in Dartmouth.
I had a great experience with Channing as my agent. He was very professional and made sure to take the time to answer all of my questions in great detail. I felt extremely confident having Channing represent me. He made sure to make the best decisions that would benefit me as his client. I learned a lot about the business from being in his presence. Channing is a great agent to work with and I look forward to doing business with Channing in the future! Thank you!!!
Channing was so helpful in our first time home buying process. He explained processes and procedures in great detail to ensure we understood how things worked. He helped us in the negotiating by showing us what would be considered and how that can affect the buying process. He remembered big selling points to us when viewing properties and was always timely and communication was always on point. I would recommend Channing to anyone who asked.
Previous
Next