Craig MacCarthy
Salesperson
I was born and raised in Pictou County, Nova Scotia and now live in Halifax's North End. Before entering the real estate industry I spent 16 years in sales, business development and corporate sales leadership roles. These experiences have demonstrated to me the value of quality customer service, problem solving and negotiating which are in turn key pillars in my real estate business.

My professional career has afforded me the opportunity to live and work across the country including Montreal, Toronto and Vancouver before returning home to Halifax in the summer of 2014. My time spent in these other regions provided great learning and experience but ultimately made me appreciate even more what a great city Halifax is.

Selling or buying a home can be both stressful and exciting. My commitment to my clients is to provide unparalleled service and efforts to ensure that this process is both manageable, stress free, and financially sound.
If you are planning to sell or buy in the next year I would love to have the opportunity to chat with you!

Client Testimonials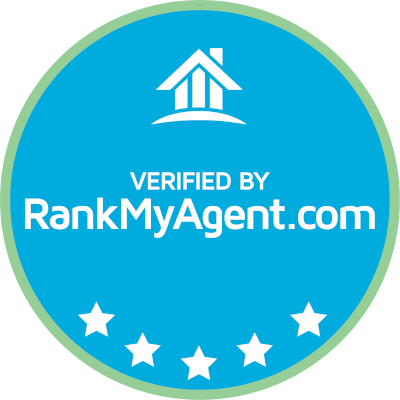 Way beyond expectations, sold with ease and would defiantly recommend. He helped us with everything we needed and with every step along the way.
Craig answered every text message and email no matter what time of day it was! He made sure our search queries on MLS were always updated; we were receiving notifications for houses in our budget and our desired area. As a couple trying to move from Ontario to NS, we could not physically walk through any of the houses he "showed us". He always arranged for video calls to take place during showings and coordinated that a NS family member (of ours) be physically present as well. If a house looked good in pictures, he always made sure to give us his honest opinion and do background research about the property before even going to see it. Craig did not want our experience to be just "another sale"! It was clear he wanted us to know as many answers as possible about the house we were moving into. Craig has a lot of integrity. It would have been really "easy" for a realtor to not take our case seriously. There could have been many houses we never got to see OR we could have bought a house and been lead blindly- resulting to major problems after closing! These fears were NEVER a concern with Craig!
I couldn't have asked for a better realtor! We searched for the perfect place for about 2 years. His online collaboration site matched exactly what I had asked. His communication skills were impeccable. Highly recommend to anyone searching for a property.
My family and I had an awesome experience with Craig right from the start. He set us up with regular emails of new listings meeting our criteria, so we could stay on top of the market. Craig is friendly, enthusiastic and was willing to put the work in to find exactly what we were looking for in this crazy market. He answered all our texts/inquiries promptly and his advice is based on market data research. I would not hesitate to use Craig again in the future.
Craig made the purchase of our vacation home a worry-free process. He always made certain that we were prepared for the next steps and ensured that we didn't miss any of the details (the ones I otherwise would've overlooked!). Craig made himself very available and was there to answer all of our questions (the big and the small) from the viewing to the close. If he didn't have an answer, he took the time to do the research and give us a well-informed answer. With Craig managing the purchase of our vacation home we were able to relax and focus on the fun of planning future vacations!
Over the past 40 years we have dealt with many real estate agents, and our happiest experience by far has been with Craig MacCarthy. He is an excellent communicator, and we were able to benefit from his thorough knowledge of the Halifax housing market. He was happy to show us multiple properties in a timely fashion, and to offer us wise advice when necessary, without ever making us feel pressured or rushed in making our decision. He patiently guided us through every step of finding and purchasing our condominium, no easy task when we were conducting the whole transaction online from another province. We have never had the pleasure of dealing with a real estate agent more competent, honest, or hardworking than Craig, and anyone considering buying a home in the Halifax area would be very fortunate to have him as their agent.
We cannot possibly say enough good things about Craig. Craig guided us through both the buying and selling processes. His steady hand and detail-oriented nature was invaluable in helping us navigate the intricacies of both. We were anxious wrecks throughout the whole process, and Craig was able to keep us calm and focused in order to make savvy (and profitable!) decisions. Craig maintains good relationships with the other agents in the HRM. He also has an encyclopedic knowledge of the properties in the HRM as well as the local market trends. This allowed him to advise us in all our decisions. At the same time, Craig took the time to understand our wants and needs so he could be a good advocate for us in our negotiations. Craig was very communicative, and available to us whenever we needed him. We couldn't be happier with our new home and it's thanks in large part to working with Craig.
Previous
Next