Rob Ogilvie
Salesperson
Rob Ogilvie was born in Halifax where he resides today, with his wife and two daughters.  For seventeen years prior to real estate, Rob worked in management for some of Halifax's best known bars & restaurants and as a side passion project: bought and sold homes.  In 2008 he decided to take that passion he had for people in the hospitality industry and for real estate, and became a REALTOR®.  For 10 years Rob worked for a boutique brokerage, helping clients facilitate sales from first time buyers to high end sales for clients around the world. Whether, you're new to buying/selling, or an investor of luxury real estate, Rob can help you achieve this in a timely and professional manner.  While working in real estate, Rob was aligned over the years with two prominent developers in Nova Scotia, selling speculative properties such as land, islands, and second homes to foreign investors.  

As a full time REALTOR® for 12 years, Rob has a strong work ethic and desire to see you succeed in fulfilling your real estate goals.  Call today to set up an appointment and let Rob be your REALTOR® for life!
Client Testimonials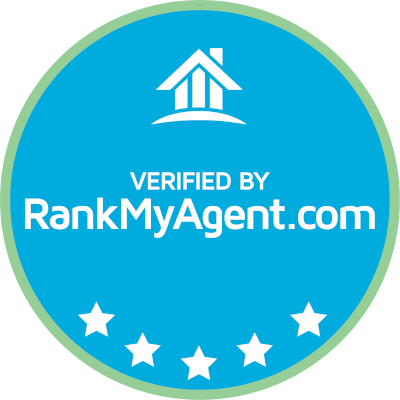 We were not sure if we were ready to sell and found Rob on the internet. We immediately made contact and let him know we had questions but weren't prepared to sell. He met with us at our home, answered our many questions about our home, the current market and how, if we opted to proceed, the sale would work. He had some stats on homes in and near our neighbourhood for us to discuss and review. He answered our questions and left that night. He did check in but did not hassle or pressure us. After much discussion about the information we were provided from Rob, we decided to sell. Rob came back to the house to discuss, and we had more questions. It was a difficult decision as we are attached to our home but it's outgrown us. He understood our concerns and was able to give us sound professional advice and conversation, but also made it the personal experience we needed given our love of our home. He took care of setting up the pictures, answering my continuing questions (even after we decided to proceed). We felt like we were his #1 priority which made this difficult decision easier. During the viewing process, he kept us very informed. It didn't take long and our home was sold. We hope the new family loves it as much as we do. We'd recommend Rob as he was calm, patient, professional, courteous and all the things we needed to help us make one of the biggest decisions of our lifetime. We have temporary housing set up for now, but we are looking for a new home and Rob will be the person we go to when we are ready to proceed. Hopefully that won't be too far in the future, but he already knows what we are looking for from our discussions, so we are looking forward to working with him again.
Rob was available outside typical hours to accommodate my schedule. He was very knowledgeable and stepped me through all the documentation required. He recommended a lawyer, a property inspector and engaged with the seller's realtor for additional conditions. As a first time home buyer, Rob stepped me through everything and I never felt as though I was asking too many questions and he was very patient.
Rob is an amazing realtor with outstanding communication skills. I always knew what was going on during the sale of my home and he was always available to answer any questions. He is very professional and always kept the process running smoothly ! Strongly recommend him to anyone looking to buy or sell!
Easy to work with, good communication skills. Mindful of your housing needs. Has good sense of the market. Very informative for first time home buyers, he's happy to answer questions. Punctual and easily accessible.
As we live across the country we had Robert recommended to us by a local realtor. From the get-go Robert was very affable and professional. He immediately jumped right in, listened to what we were looking for and set up a search for us with our wants and needs in mind. Anyone buying property in the Halifax area at the moment knows that the market is crazy and time is of the essence when booking viewings and getting offers in. Robert was on top of things. He utilized FaceTime to help us see the properties real time and any questions or concerns we had he addressed promptly. His knowledge of the market helped us put in a successful bid. He then secured the inspections for us under difficult scheduling constraints due to renters in the home, which he then attended in our stead, and even recommended a conveyancer. When an issue presented itself in the inspection he got to the bottom of it and together we came to a resolution that was amenable to both ourselves and the seller. Thanks to Robert, we are now homeowners in Nova Scotia!
Rob was great to work with! He brought us down to earth when we got stressed and kept us in reality! He worked hard to sell our home and are so happy with the experience! Thanks Rob!
Rob was a joy to work with during the sale of our home. Very professional, experienced & attentive. I would highly recommend him to anyone!
Previous
Next