Rob Ogilvie
Sales Person
Rob Ogilvie was born in Halifax where he resides today, with his wife and two daughters.  For seventeen years prior to real estate, Rob worked in management for some of Halifax's best known bars & restaurants and as a side passion project: bought and sold homes.  In 2008 he decided to take that passion he had for people in the hospitality industry and for real estate, and became a REALTOR®.  For 10 years Rob worked for a boutique brokerage, helping clients facilitate sales from first time buyers to high end sales for clients around the world. Whether, your new to buying/selling, or an investor of luxury real estate, Rob can help you achieve this in a timely and professional manner.  While working in real estate, Rob was aligned over the years with two prominent developers in Nova Scotia, selling speculative properties such as land, islands, and second homes to foreign investors.  

As a full time REALTOR® for 12 years, Rob has a strong work ethic and desire to see you succeed in fulfilling your real estate goals.  Call today to set up an appointment and let Rob be your REALTOR® for life!
Client Testimonials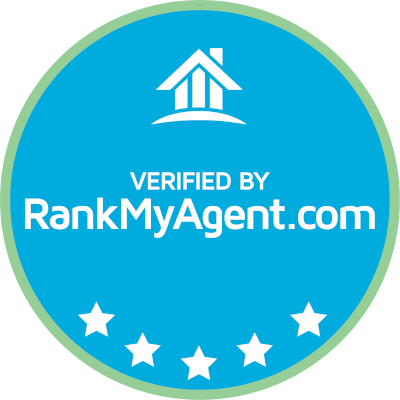 Easy to work with, good communication skills. Mindful of your housing needs. Has good sense of the market. Very informative for first time home buyers, he's happy to answer questions. Punctual and easily accessible.
As we live across the country we had Robert recommended to us by a local realtor. From the get-go Robert was very affable and professional. He immediately jumped right in, listened to what we were looking for and set up a search for us with our wants and needs in mind. Anyone buying property in the Halifax area at the moment knows that the market is crazy and time is of the essence when booking viewings and getting offers in. Robert was on top of things. He utilized FaceTime to help us see the properties real time and any questions or concerns we had he addressed promptly. His knowledge of the market helped us put in a successful bid. He then secured the inspections for us under difficult scheduling constraints due to renters in the home, which he then attended in our stead, and even recommended a conveyancer. When an issue presented itself in the inspection he got to the bottom of it and together we came to a resolution that was amenable to both ourselves and the seller. Thanks to Robert, we are now homeowners in Nova Scotia!
Rob was great to work with! He brought us down to earth when we got stressed and kept us in reality! He worked hard to sell our home and are so happy with the experience! Thanks Rob!
Rob was a joy to work with during the sale of our home. Very professional, experienced & attentive. I would highly recommend him to anyone!
We have used Rob a few times, he is professional, knowledgeable, friendly, and a hard worker. He has found us two beautiful homes in the past, it's like he knew just what we wanted. I highly recommend Rob for your realtor!!!! I am what they call 'high maintenance' lol and he was so patient and quite a funny guy..... Lise Green Greg Green
The most amazing, knowledgeable, patient, down to earth Realtor that I have ever worked with and I have bought and sold 10 properties in the past 25 years.

It made it a whole lot easier making the move from Ontario to Nova Scotia - will definitely refer Rob to everyone I know
Rob was very professional, knowledgeable, and sincere in all aspects of the sale of our home and the purchase of our new home. He kept us up to date on a daily basis. He was available at a moments notice in showing us houses and giving us honest feedback. I would recommend Rob if you are looking to buy or sell your home. Great service! Thank you Rob!
Previous
Next