Sheila Cashin
Salesperson
Sheila has over 15 years experience in the real estate industry and sees no end in sight, as she truly loves what she does day-in and day-out. Thanks to her clients both past and present, she has enjoyed an extremely successful career as a real estate professional thus far. The majority of Sheila's clients are repeat and referral business. This demonstration of her clients' loyalty proves that she has earned their trust and confidence and they feel comfortable recommending her to their friends and family, as well as relying on her for their own future real estate needs. Sheila has been a lifelong resident of HRM and is a proud resident of the Dartmouth community. She pours her pride back into the local communities that she lives in by supporting local charities, schools and sports teams.
Training has always been a main focus for Sheila. She is consistently improving her skill set through professional coaching and has a strong personal interest in learning the latest trends and technologies. This is a great advantage for her clients, as they know she is brining her best to the table on every purchase or sale, with every marketing campaign, and in everything she does.
Sheila looks forward to building her career in a positive direction each year – and strives to do so with exceptional customer service. You can rely on Sheila's expertise, longevity in the industry, and ability to adapt to new trends to help you in your next real estate move!
Client Testimonials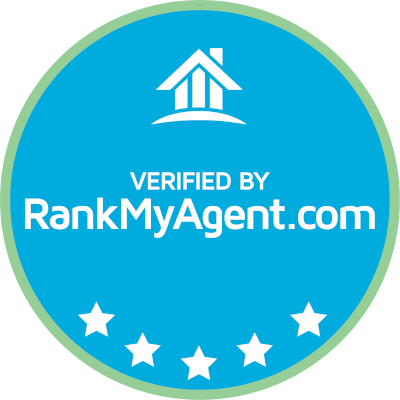 Our experience working with Shiela, an outstanding realtor, during our home-buying process in Dartmouth, Halifax, was truly remarkable. Shiela's professionalism, expertise, and unwavering commitment were extraordinary. She took the time to thoroughly comprehend our specific requirements, offering invaluable insights into the local housing market and ensuring we remained well-informed throughout the entire journey. Shiela's exceptional negotiation skills proved instrumental in securing the most favourable deal for our dream home. Her meticulous attention to detail and steadfast dedication to our satisfaction were truly impressive. Without hesitation, we wholeheartedly recommend Shiela to anyone in search of a reliable realtor to guide them through the purchase of a home in Dartmouth, Halifax.
We had the privilege of working with Shiela, an exceptional realtor, during our home-buying journey in Dartmouth, Halifax. From start to finish, Shiela's professionalism, expertise, and dedication were outstanding. She took the time to understand our needs, provided valuable insights about the market, and kept us informed throughout the process. Shiela's negotiation skills were remarkable, ensuring we secured the best deal for our dream home. Her attention to detail and commitment to our satisfaction were truly impressive. We highly recommend Shiela to anyone looking to buy a home in Dartmouth, Halifax.
Sheila is a wonderful real estate agent. I have used her services twice. She is professional, friendly,efficient, timely, informative, helpful. I couldn't have asked better agent ever.
We first worked with Sheila Cashin over 20 years ago to purchase our bungalow. We quickly discovered that there was nobody else we would ever think of using in the future. Over the years, she has diligently checked in with us even when she knew we weren't making a move at that time. We just purchased our final home and she once again came through for us. She is more than our real estate agent, she has become our friend.
Sheila Cashin is an amazing agent. Outstanding on every level. I truly believe that without having Sheila as my agent, I would not be sitting in my home today. I had 6 weeks to find a new home after selling my home. Not only did Sheila find me a home in that time frame, it ticked all the boxes. Sheila is a straight shooter, trustworthy, reliable, and has excellent negotiating skills. I looked at many houses and every time she was on the phone with the listing agent getting my questions answered or negotiating an early offer on my behalf. With Sheila's years of experience and keen negotiating skills, which I witnessed in action, she got me into my dream home at a price lower than what I was willing to pay. For the property I bought, I was the first showing on listing day. We viewed the property at 11:30 and by 4 pm that day, I had an accepted offer! The house was conditionally mine! All showings stopped until my offer went firm. In this market, that takes talent! It was a relief to know that I didn't have to wait 4 or 5 days for all offers to be in. She worked this deal and I witnessed her skills in action. Sheila is savvy and strategic in making deals happen. Sheila was always professional and responsive to emails, texts, and calls. I am a skeptical person by nature and have some experience in this industry. Sheila was a true gem to find in this market. Her years of experience shines in this industry. Seriously, I will recommend her to everyone who is looking for a confident, no-nonsense agent with excellent negotiating skills.
Working with Sheila made the whole experience of selling and buying a great experience. She is honest, cares about her clients always putting them first and was always available to answer questions. Thanks to her guidance and advice my place sold within three weeks!
Sheila was responsive, supportive and knowledgeable about the market. I sold in three days without a hitch. I would highly recommend Sheila for buying or selling.
Previous
Next