Denis Dommer
Associate Broker
How do you choose a REALTOR(R) just from looking at a photograph?
I could list all of the awards and designations I have received over 38years of full time real estate sales but what does that really mean to you?
If you are looking for someone who specializes in residential real estate with a focus on single family, condominium and townhouse properties then I know I can really help you.  I also have vast experience with investment properties, am registered to provide relocation services for Military and RCMP personnel and speak English and German.

After selling real estate full time in Toronto since 1983, in July 2000 I moved with my wife Donna and my young children Cameron and Madelyn to Halifax.  With just a 2 week break I was back at selling real estate full time again. 
Let my experience work to your benefit!  If you need real estate help and want to be treated with care by a professional who has a long term proven track record and gets the job done right.....

CALL DENIS AT 902-830-4143
Client Testimonials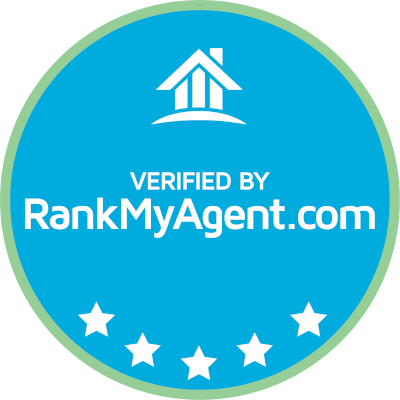 Why Denis Dommer with Remax Nova? Denis just listed our house about two weeks ago and it was sold in 4 days. The reason we are giving him 5 ??s is because Denis is very experienced in real estate, always professional, ponctual, polite, personable, a great listener, has a good sense of humour and very prompt in answering calls or emails. Francine & Darrell from Bedford
We had an excellent experience working with Denis. He was extremely helpful, knowledgeable, open, transparent, and reliable throughout the entire purchasing process. Denis explained everything in a way that was easy to understand and was available to answer any of our questions at all times. Definitely recommend!
Working with Denis Dommer was a wonderful experience. He was attentive, helpful and always listened to our input/concerns/suggestions. He also gave us an evaluation on our property which proved to be spot-on. He was there to guide us through every stage of the experience and offered great support when we were stressed/confused/exhausted. On one occasion, late-evening, he left the comfort of his own home to swing by and deliver documents that needed signing, documents which we could have signed on-line but which confused us. We have already begun recommending Denis to our friends, acquaintances and anyone else who will listen. We would do business with Denis again in a heartbeat. (As a postscript, may I suggest the realtors association consider compiling a comprehensive booklet detailing the ins-and-outs of selling your home - both a rural home and an urban one - to avoid some of the surprises we faced when selling ours. It would have been so helpful, not to mention less stressful, to have been prepared for the twists and turns that lay in store for us as sellers...)
Denis was very easy to work with. His knowledge and work experience was great. He was able to answer all of our questions and was very professional from the beginning to the end of our sale. He was easily reachable and got back to us in a timely fashion when we left a message. We would highly recommend him to anyone selling their property.
It was a pleasure to work with Denis to sell my house. Denis was professional and I felt comfortable trusting him even though we never met in person because I live on the other side of the country. I would not hesitate to recommend Denis to anyone looking for a realtor.
excellent experience, many demands during the purchase as it was owned by a landlord in ontario and occupied by a renter, Denis addressed all concerns
Professional agent, always accommodating to make himself available in scheduling around our various schedules. Timely responses whenever we had questions or needed advice. Also discussed realistic expectations from a buyers and sellers perspective. Have used Denis for selling two houses and buying one. Would use again.
Previous
Next