Mary-Lou Tallon
Sales Person
Working for You has never been so rewarding! 
During my first year, the most important thing I have learned was "I'm listing homes-- not houses". Whether buying or selling, people are part of the deal and I have built long-lasting clients and friendships as a result. Achieving "Rookie of the Year" award for Atlantic Canada with Royal LePage Atlantic was a highlight of my career. I continued to achieve "High Sales" Awards each year following. 
For those who know me, getting involved in Real Estate was a good choice. Working with people has always been a strong point for me as well as my interest in houses.  It was only natural for me to pursue this path.  Running a successful direct sales business for over twenty years and being involved in the Fitness Industry for many years, has helped me immensely with my Real Estate career.  As an active member of the community, I take pleasure in volunteering with Baseball and Hockey Associations, where my three teenage boys are actively involved. I like to be busy and am not afraid to work hard. 
Achieving the best results for my clients is what I do best. Our Real Estate relationship is a priority for me.  I understand the importance of family, the need to negotiate and follow through, keeping you up to-date and managing the time needed to close the sale. I am available before, during and after you buy or sell your home. As your REALTOR®, I devote my best efforts to ensure that I help find you the home of your dreams and meet your investment objectives.
Buying or Selling?  YOU are my top priority.  
Client Testimonials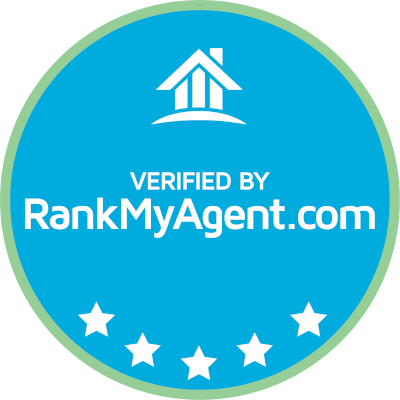 Mary-Lou is extraordinary, I'm a first time buyer and she made everything soeasy for me. Her follow up service was all very good too, she referred me to inspection specialist, professional cleaners and even heating professionals. Previous owner didn't clean the house as promised, she even paid for my cleaning fee. I'll defo recommend her to all my friends
Mary-Lou goes over and beyond for her client. Ask Mary-Lou anything and she finds the time to make you feel as it's her most important one of the day. No request is to big or too little. I would highly recommend Mary-Lou to anyone seeking a Real Estate Agent whether they are new clients in the market or experienced buyer/seller clients. Mary-Lou will provide the very best experience you can have buying or selling your home. Ray Harvie
We first met Mary-Lou when she came to our home to discuss a listing proposal. We contacted her because we'd seen her listing sign on numerous properties in our neighbourhood that appeared to sell quickly. Our first impression was that she was very personable and knowledgeable with a low pressure sales approach that we liked. The day following our first meeting she provided us with a well documented, bound listing presentation . She recommended a range of asking prices that were consistent with our expectations. She advised that in the current market we could expect our house to sell quickly and that the offer prices would likely exceed the asking price (both expectations proved correct).

The following week we listed with Mary-Lou at a price in the upper portion of her proposed range. She then guided us in how best to prepare our home for photos and viewings. The listing was posted when we had completed the preparations. Mary-Lou generated maximum exposure for the listing by using a combination of MLS and most social media platforms. Viewings were scheduled for the next weekend. On the following Monday evening Mary-Lou presented several offers. They all exceeded our asking price with closings that were scheduled in accordance with our preferred date. Mary-Lou carefully walked us through each offer explaining the applicable conditions precedent. We decided to counter our preferred offer. Mary-Lou was able to process the counter and obtain a positive response that same evening.

Over the following week Mary-Lou monitored the condition removal process and kept us informed as this progressed. The condition removal deadline passed without any issues and our deal firmed up. The sale is scheduled to close at the end of next month and we expect Mary-Lou will do her best to ensure everything proceeds smoothly.

We certainly recommend Mary-Lou with confidence. We have already recommended her to a neighbour who is considering listing their house.
As a first-time home buyer Mary-Lou provided the best service we expected. She was informative, prompt with her responses and helped us every step of the way. Especially with the pandemic, isolation and lockdown preventing us from experiencing a normal buying experience Mary-Lou put all our concerns at ease. Would definitely recommend to any potential home buyers to go with Mary-Lou.
Mary-Lou went above and beyond for my husband and I. She made buying our first home such a great experience and really helped take the stress off of us so that we could enjoy the experience. We absolutely loved her and we recommend her to anyone wanting to buy and she will be our go to forever! Thank you so much Mary-Lou, we are loving our home so much!
Mary Lou is a very professional and knowledgeable Real Estate Agent. She is also very easy to talk to and was back to us very quickly with the answer to any questions we had. She also has a great sense of humor which is so important during these difficult times we find ourselves in. In closing we would recommend her to anyone selling their home. Best Regards Ed & Judy McCready
Whenever myself or family member selling or buying, or just inquiring. Marylou is the one that i will call. She is a wonderful and very pleasant person to deal with. I trust her and that is a nice feeling.
Previous
Next