Mary-Lou Tallon
Sales Person
Working for You has never been so rewarding! 
During my first year, the most important thing I have learned was "I'm listing homes-- not houses". Whether buying or selling, people are part of the deal and I have built long-lasting clients and friendships as a result. Achieving "Rookie of the Year" award for Atlantic Canada with Royal LePage Atlantic was a highlight of my career. I continued to achieve "High Sales" Awards each year following. 
For those who know me, getting involved in Real Estate was a good choice. Working with people has always been a strong point for me as well as my interest in houses.  It was only natural for me to pursue this path.  Running a successful direct sales business for over twenty years and being involved in the Fitness Industry for many years, has helped me immensely with my Real Estate career.  As an active member of the community, I take pleasure in volunteering with Baseball and Hockey Associations, where my three teenage boys are actively involved. I like to be busy and am not afraid to work hard. 
Achieving the best results for my clients is what I do best. Our Real Estate relationship is a priority for me.  I understand the importance of family, the need to negotiate and follow through, keeping you up to-date and managing the time needed to close the sale. I am available before, during and after you buy or sell your home. As your REALTOR®, I devote my best efforts to ensure that I help find you the home of your dreams and meet your investment objectives.
Buying or Selling?  YOU are my top priority.  
Client Testimonials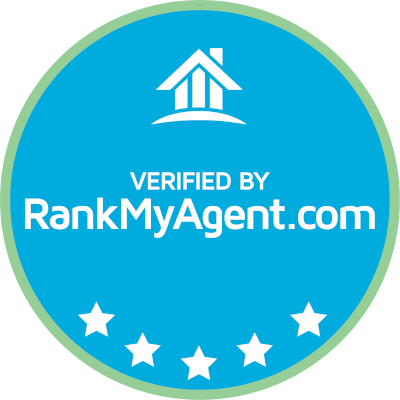 Very knowledgeable and professional. Goes above and beyond for her clients. I have done several real estate transactions with other agents but she is the only one I would recommend because she treats clients well and knows the real estate business better than most
Mary-Lou was fantastic. I was moving to another province, and she did everything possible to make my life easier during that period, up to and including changing our meeting places and times to accommodate my needs. She was very friendly, honest, and realistic about what to expect. She wasn't pushy, but was on the ball at every turn. She also does a BEAUTIFUL job of staging. I recommend her to anyone I speak to who even suggests they may be considering buying or selling.
I was referred to Mary Lou by my now previous landlords. As a first time homebuyer later in life who closed on the purchase of my condo on October 28, I can literally say Mary Lou is one of if not the main reason(s) I have my condo. I looked at a unit on the 2nd floor of the building but previously mentioned to Mary Lou that my preference was a top floor unit. She had no hesitation in speaking with other condo owners in the building whereby we learned of a top floor unit that might be coming available but not yet listed. She promptly contacted the owner's family and as they say "the rest is history". I was able to buy my condo without it going on the market and being engaged in a bidding war. I feel extremely fortunate to be a homeowner in this current market and owe a lot of it to Mary Lou. She was extremely kind and professional and guided me throughout the entire buying process. If you are buying or selling, I can't recommend her enough. You won't be disappointed!! Sincerely, C. Brannen
I would highly recommend Mary Lou as she is very knowledgeable, professional, helpful and made the buying process easy and smooth. Always on time and always responded to my messages right away. Thank you Mary Lou!
We have used Mary Lou several times in the past and will continue to do so in the future. Highly recommend her!
Fantastic support and communication through the entire process of buying and selling! Very prompt answering questions and processing documents to facilitate the buying and selling of the home.
Mary Lou was incredibly responsive to my emails, texts and requests. She made arrangements for me on very little notice and kept me updated as the process progressed. I could not have asked for a more helpful and knowledgeable agent!
Previous
Next