Mark Fraser
Salesperson
Mark is a licensed Realtor in Halifax, NS. Completing his Real Estate course in November of 2020, he was recruited by the experienced team at RE/MAX nova. Born and raised in Fairview, NS, Mark has years of knowledge about HRM and surrounding areas. Real estate has always been one of his main interests. He decided to turn his passion into a career and has never looked back. Whether he is helping sell your home, or searching with you to find your dream home, Mark will work tirelessly on your behalf and always offer candid advice. Working within the service and hospitality industry for 15+ years has allowed him to gain communication and interpersonal skills that are unmatched. A family man who's goal is to make the process of buying or selling your home as stress-free and seamless as possible. He listens to all the needs and wants of his clients and customers to achieve the best outcome in every transaction. 
Client Testimonials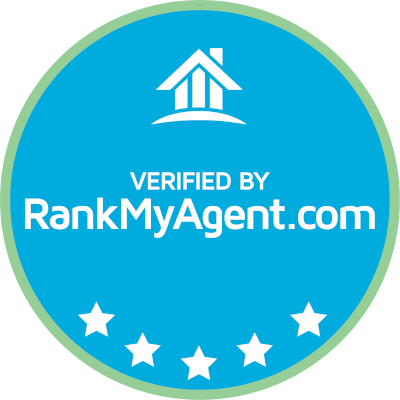 We have never considered ourselves what you would call lucky people and the circumstances that lead us to meet Mark we definitely not lucky. My husband had a life altering accident at work which left us in the position of having to sell our home in N.S. where he worked and at the same time bring my husband from the hospital to our home in N.B. To say we had our hands full would be an understatement. I felt very overwhelmed and very alone with a lot to take care of, my first move was to Google Real Estate, Remax was first up so I called and asked to speak to a real- estate agent and just like that our luck changed and Mark Fraser came into our lives. I'm not sure I have ever meet a more kind, compassionate, genuine and caring person. The effort that Mark put into helping us in every way possible was above and beyond anything I have experienced out side of family. His encouraging, positive and up beat nature always made the process enjoyable and his knowledge and ability always left us feeling we were in the most capable hands. Mark was always available to answer any questions and with the sale taking place with us out of province this was very comforting. Mark even connected us with a lawyer who handled everything electronically and the complete process from viewings to the finale sale was effortless for us. We give Mark 6 Stars and would not hesitate to recommend him to anyone who wants to buy or sell.
Mark did a fantastic job for helping me buying my first home. As someone who knew nothing about the purchasing process, having Mark as my agent was a huge help. Besides helping you find your ideal home, Mark even provided solid recommendations for laywers, mortgage brokers, and home inspectors. I would definitely recommend Mark as your realtor if you are reading this review.
Mark is literally a one-stop shop agent, he went above and beyond to help my husband and I find a home and gave us great recommendations to home inspecting agents, lawyers and more. He was reliable, professional, very responsive and genuine, we would highly recommend him as an agent.
Mark was great to work with. He's very friendly, easy going, and knowledgeable. He was always quick to respond and was willing to work around our schedule. We were very lucky to have him as our agent in this difficult market. 5 stars!
I have nothing but good things to say about Mark and the service he provided. He made the process very easy. Always there to help. Responded to calls right away. Could answer my questions , he even helped me with getting my insurance coverage. I didn't have the ability to do things on my computer and he took it on and made the transaction easy. I would highly recommend using Mark as a realtor.
Mark always presented himself in a very professional manner. He always responded quickly to any of our questions and concerns with a great deal of optimism. He was at our disposal and stayed in contact with us from the beginning to the end! We would not hesitate to recommend him!
Home selling is incredibly stressful! Thankfully, we had Mark who was personable, reliable and made our experience enjoyable. Not only was his communication professional but he was quick to respond and always made it clear that he was there to support us. He was very knowledgable, friendly and truly cared about our family and our needs. He constantly went above and beyond to make sure he could do anything he could to help us in our process.
Previous
Next