Mark Fraser
Salesperson
Mark is a licensed Realtor in Halifax, NS. Completing his Real Estate course in November of 2020, he was recruited by the experienced team at RE/MAX nova. Born and raised in Fairview, NS, Mark has years of knowledge about HRM and surrounding areas. Real estate has always been one of his main interests. He decided to turn his passion into a career and has never looked back. Whether he is helping sell your home, or searching with you to find your dream home, Mark will work tirelessly on your behalf and always offer candid advice. Working within the service and hospitality industry for 15+ years has allowed him to gain communication and interpersonal skills that are unmatched. A family man who's goal is to make the process of buying or selling your home as stress-free and seamless as possible. He listens to all the needs and wants of his clients and customers to achieve the best outcome in every transaction. 
Client Testimonials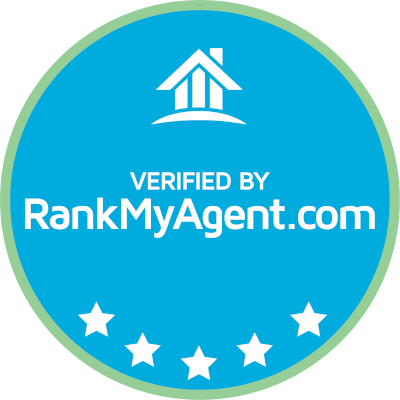 I had the pleasure of working with Mark to find my first house, and I must say, it was quite a journey. While the process was long, Mark remained dedicated and patient throughout. His extensive knowledge of the local housing market and his willingness to go the extra mile truly stood out. Mark was always available to answer my questions and provide valuable insights, making me feel confident in every decision I made. After months of searching, we found the house that felt like home, and I owe a huge thank you to Mark for making it possible. If you're in the market for a realtor who will stick with you through thick and thin, I would absolutely recommend Mark. His dedication, expertise, and genuine care for his clients makes him an outstanding choice for anyone embarking on the home-buying journey.
What can I say, Mark is awesome. It's been a few months since Mark sold our family home and facilitated the purchase of our new one but it doesn't lesson the impact he had on both. He's an amazing guy and always went above and beyond to help us out in anyway he could. Even accommodating my crazy last minute requests without complaint. Its been so long since we went through this process but make was there every step of the way to assist. Thanks again Mark and if we ever sell this place your my first call.
We recently had the pleasure of working with Mark Fraser Remax Nova Realtor, to sell our home in NovaScotia. We had to move to Calgary, Alberta, for My husband's work, and it was a bit hectic and perhaps a little nervous to do it quickly. Mark was professional, dedicated and helpful through this transition phase from beginning to end. Mark has not left any stones unturned in his quest to finish the job. Mark's marketing skills are top-notch. He was incredible in keeping the transaction moving and closing the deal promptly. He was always responsive to our queries and ensured we were happy and satisfied. He offered expertise, listened well, and understood our specific needs. Agree or not, selling your home fast is not always easy, but we got that done with a knowledgeable agent. Lastly, Mark was the sweetest and most trustworthy person to work with, and we had a great experience. We certainly recommend Mark to be considered worthy of having your home sold promptly.
When my husband and I did not know what we were doing to sell a house, Mark was so patient answered every question was very good at what he does did everything he could to sell our home, which was one of the difficult places to sell and he made it happen. Thank you, Mark.
Mark helped us extensively to reach out dream. In 2022, another realtor put us in touch with him while we were still living outside of Canada and spare no effort and met all of our needs. While going through the purchasing process, we ran into multiple difficulties. At no point did Mark stop believe that we would get through this issue. He went above and beyond to make our dream come true. This week we managed to close on our house. In addition to the house, we made a new personal friend, with a beautiful family and a huge heart. Mark's professionalism, enthusiasm and reliability makes him extremely easy to work with and we highly recommend.
Mark was wonderful from start to finish. He offered to meet us whenever we liked to listen to our story and needs in a house, and even paid for our beverages. He explained every step along the way, with no question too small and no detail too minor, even post firm date. He is always incredibly polite, but also down to earth. There was never a bad time to call or text, and if he didn't know something he would find out and get back to us. Through all that he remains family focused and relatable, with the right amount of formal/business thrown in when forms needed signing. He helped us find our (hopefully) forever home in just two months after our last agent couldn't in over a year.
Mark was a great help and very professional and very informative anything went on we knew about it. I would definitely get him to sell my house for sure
Previous
Next