Mary Stickings
Salesperson
As a multiple award winning real estate agent with Re/Max Nova, Mary Stickings brings a level of passion, exceptional  customer service, and knowledge of the industry to each and every client and real estate transaction. During several years as a National Customer Service and Sales Manager, Mary honed her sales, marketing and negotiating skills mastering what it takes to be successful and how to maintain happy clients. Mary's professionalism and uncompromising dedication to her clients results in relationships of mutual trust and respect, where referrals are frequent. 
A lifelong resident of Dartmouth, with a degree in Business from Dalhousie University, Mary understands the economics of today's real estate market and has the skills and intelligence to carefully guide you through the important purchase or sale of your home. While working closely with new home construction for several years, Mary has established strong relationships with many in the industry. Experience and knowledge of new home construction has proved an invaluable aid to clients whether building their own home or buying an existing property.
Up-sizing, downsizing, first time buyers or savvy investors, let Mary show you how she can help you realize your real estate goals, whether it's buying, selling, building your home, income properties or commercial investments. A registered relocation specialist with Brookfield Global Relocation Services, proudly serving the needs of our military men and women. 
RE/MAX Hall of Fame Member                               
RE/MAX Platinum Club Member, 2020-2021      
RE/MAX 100% Club Member, 2014 - 2019 
RE/MAX Executive Club Member    2013                    
ABR - Accredited Buyers Representative       
 SRES - Seniors Real Estate Specialist            
Client Testimonials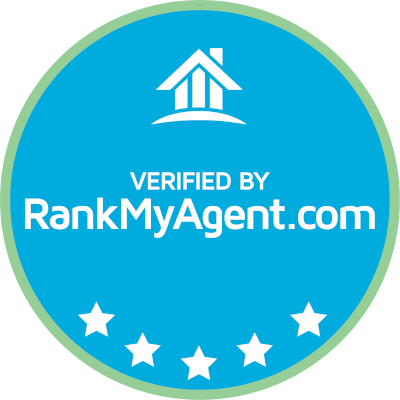 Moving to the Halifax area was a big step for me. From the onset of the process through to the closing date, Mary was thoughtful, knowledgeable, calm and direct. She listened to my needs and helped me find the perfect home. She supported my decision-making prices with patience and encouragement. She never pressured me to act quickly, or rashly. Her understanding of the market is outstanding. I would (and have) recommend Mary as an agent!
Mary was instrumental in every step of my land purchase. She talked me through ideas when I needed help figuring out what I was looking for. She patiently helped me sort through listings to find just the right property. When I found exactly what I was looking for, she was instantly responsive and got an offer in even before I could start worrying about the property being sold from under me. Her advice on what I should offer saved me thousands of dollars - her knowledge and experience with the market were a steadying influence when the volatility made me unsure of what to do. She even went out of her way to step in and help the deal close successfully. I enthusiastically recommend Mary to every friend I hear thinking about moving to Nova Scotia. I couldn't be happier with my experience, or the property I bought.
Mary guided me through every step when I moved from AB to NS 4 years ago! Not only regarding my purchase, but personally making me feel welcome and advice on my new area and province. Fast forward - 4 years later when I was moving back to AB there was no question that I needed Mary to manage the sale: Staging, stellar photos and excellence in the correct listing price..... and I received a record high selling price on my 28 year old home! Mary is the BEST and personally cares about her clients as well, I am forever grateful. ...
Our family recently relocated from Ontario to Dutch Settlement. Mary was recommended by a close friend, and glad she was. She was outstanding, no question. We highly recommend using Mary for all your real estate needs!
Mary was an absolute joy to work with. Knowledgeable, friendly, she made our buying experience in this difficult market seamless. I can't recommend her enough!
Negotiation Skills are marked very low. Because with the idiotic "Blind Bidding Wars" to buy Houses in Nova Scotia, there is NO NEGOTIATION, there are NO COUNTEROFFERS available to potential buyers. Buying and Selling a Home is already a bit stressful, but the Blind Bidding process causes overwhelming stress. This also impacted the "Neighbourhood Knowledge" rating. From my own personal experience; that once a house purchase is achieved in Nova Scotia, there is No excitement, there is No Adulation for the process. It is sadly.. a sense of profound Relief that you will Not be homeless. A sense of despair that your favoured choice of homes was lost to a VERY Brutal Blind Bidding war process.
Mary was the consummate professional. She is extremely organized, detailed and maintained consistent communication. She was able to execute our sale with minimal disruption during a period of great chaos in our lives with a new baby and new jobs... all during a pandemic. Beyond that, she got us an incredible price thanks to her staging, strategy and marketing skills. We have worked with Mary before and she remains the best of the best.
Previous
Next