Mary Stickings
Salesperson
As a multiple award winning real estate agent with Re/Max Nova, Mary Stickings brings a level of passion, exceptional  customer service, and knowledge of the industry to each and every client and real estate transaction. During several years as a National Customer Service and Sales Manager, Mary honed her sales, marketing and negotiating skills mastering what it takes to be successful and how to maintain happy clients. Mary's professionalism and uncompromising dedication to her clients results in relationships of mutual trust and respect, where referrals are frequent. 
A lifelong resident of Dartmouth, with a degree in Business from Dalhousie University, Mary understands the economics of today's real estate market and has the skills and intelligence to carefully guide you through the important purchase or sale of your home. While working closely with new home construction for several years, Mary has established strong relationships with many in the industry. Experience and knowledge of new home construction has proved an invaluable aid to clients whether building their own home or buying an existing property.
Up-sizing, downsizing, first time buyers or savvy investors, let Mary show you how she can help you realize your real estate goals, whether it's buying, selling, building your home, income properties or commercial investments. A registered relocation specialist with Brookfield Global Relocation Services, proudly serving the needs of our military men and women. 
RE/MAX Hall of Fame Member                               
RE/MAX Platinum Club Member, 2020-2021      
RE/MAX 100% Club Member, 2014 - 2019 
RE/MAX Executive Club Member    2013                    
ABR - Accredited Buyers Representative       
 SRES - Seniors Real Estate Specialist            
Client Testimonials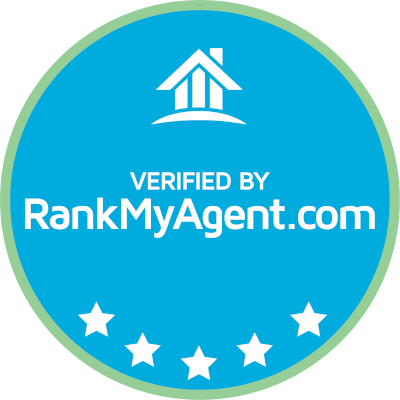 Mary was so prompt with communication and she took care of us from start to finish! Her knowledge of all aspects of a house is incredible and she connected us with all the right service providers for oil, water heater, etc. She made herself 100% available to us on closing day; we had several glitches and would not have been able to overcome them without her. I would recommend her with 5 stars across the board!
Mary was amazing. This was a house that I won in a lottery. As such it was worth much more than any other house that I have owned. Mary's knowledge, expertise and willingness to listen to my concerns made this the most stress-free experience that I have every had. I would not hesitate to recommend her.
Very knowledgeable with current market, timing of listing, price point and home presentation. Mary is very professional and attentive to ideas and suggestions. Will be recommending her to friends and family. Great experience from start to closing.
We are thrilled to have the opportunity to write a review of our experience working with Mary Stickings as our real estate agent. We had the pleasure of working with her and were thoroughly impressed with her expertise and commitment to making sure that we are completely satisfied throughout the entire process. From the very beginning, Mary took the time to listen to our needs and preferences and was able to find us a property that exceeded our expectations. She was always available to answer any questions we had and kept us informed about every step of the process. Her communication skills were excellent, and we always felt like she had our best interests at heart. Mary's attention to detail and knowledge of the local real estate market were invaluable, and she was able to guide us through negotiations, inspections, and every other aspect of the transaction with ease. Working with her was an absolute pleasure, and I would highly recommend her to anyone looking for a top-notch real estate agent. Overall, if you are looking for a professional and dedicated real estate agent who will work tirelessly to help you find a property, then Mary Stickings is the agent for you.
We decided to go with Mary after meeting with a few other realtors. We went with Mary as we felt she listened to our concerns, understood our needs, and appeared highly professional and trustworthy. Mary did not disappoint! She knew we were knowledgable sellers, having moved many times by the military and trusted that we knew what needed to be done, all the while periodically checking in to make sure we were ok and offering any assistance. We were able to sell our house at the price we wanted, even though the market was cooling, all within the first week it was on the market, with very comparable and cheaper houses available in the neighbourhood. I would say that she is definitely one of the best selling agents that we have had and would definitely recommend her.
Working with Mary to buy our home was a great experience. She was responsive and knowledgeable about the local market which was tremendously helpful. More importantly, I really appreciated that Mary made sure that we weren't just buying any house but that we were buying a house that was the right fit for us.
It was Spring and moving from Ontario to NS we didn't know what we didn't know. Thankfully we had Mary Sticking. She taught us about the area of which we truly knew so little. She saved us from purchasing a condo that had questionable piping as part of its' infrastructure. She devoured the minutes of the condo meetings to determine any red flags. She studied the condo's finances ensuring we were buying into a solid entity. She checked the area to determine possible detrimental expansion. Our e-mails were answered immediately; our questions addressed above and beyond any expectations. In short, this realtor was nothing short of phenomenal. She will definitely be our first and only call when re-selling in future.
Previous
Next