Daniel Cyr
Associate Broker
IRP SPECIALIST CERTIFIED With over 20 years of experience in Management Relationships, Daniel has put in the time to develop all the skills necessary to better serve you.  Currently ranked among the top 3% of all NOVA SCOTIA REALTORS® and in the top 5% of all the Atlantic Provinces, he maintains a high degree of professionalism and it shows.  Daniel's volume of sales has exceeded over $52 million in total.  He has also received numerous awards for his excellence in Real Estate, including the DIAMOND Award twice in five years(2009, 2011) and the RE/MAX Platinum Award in 2012,2014, 2015. 2016, 2017 to 2022 which recognizes yearly sales of over $250,000.  Daniel's success has garnered him the respect of the real estate community and is subsequently a sought after mentor by many of his peers.  He has appeared as a guest panellist at seminars held by Richard Robbins International which is a renowned resource centre for TOP REALTORS® in North America.  He has also been interviewed a number of times on Live at 5 for his expert knowledge on market conditions and advice on staging.  Daniel is also dedicated to helping his community.  A commission portion of each of his sales goes to the Children's Miracle Network for research into childhood diseases and to buy expensive equipment.  The IWK in Halifax is the beneficiary for Atlantic Canada sick kids.  Daniel is part of the most successful brokerage in the WORLD -RE/MAX.
GET CYRious 
Aussi , au plaisir de vous servir en francais! Pourquoi pas?
Je souhaite vous faciliter la vie en vous accompagnant à réaliser vos projets immobiliers dans la grande region de Halifax en Nouvelle Ecosse. Que ce soit pour vendre, acheter ou investir, je suis persuadé être un atout pour vous.
Avec moi, vous aurez toujours l'heure juste. Possédant plus d'une décennie d'expérience, je souhaite vous faire bénéficier de mon savoir afin que vous puissiez prendre la meilleure décision. Les temps changent et changent rapidement ! Avant de vous lancer, prenez le temps de me consulter afin de pouvoir prendre une décision éclairée. J'écouterai vos besoins, je vous ferai bénéficier de mon expérience, vous aurez l'heure juste et vous pourrez tirer profit de mon expertise.
En ce jours j'ai vendue plus que 350 Maisons a des gens & militaire & RCMP!
Mon approche est simple, efficace et sans détour. Je serai ravi de faire votre connaissance.
Daniel Cyr CD
902-830-4081
Client Testimonials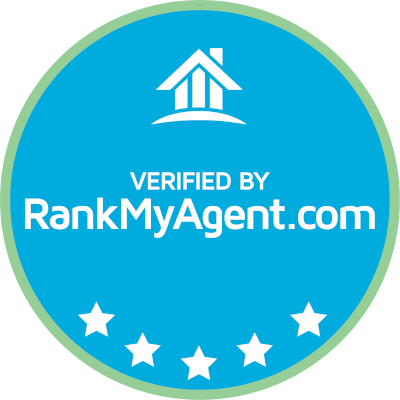 Daniel was very thorough and professional. He provided great guidance and support. He helped us to understand the process of selling our home and supported us when we had many, many questions. I would highly recommend Daniel!
Un mot wow! Pourquoi. Parce que nous avons, moi et mon conjoint eu une superbe de bonne expérience pour trouver la maison idéale pour nous avec Daniel Cyr. Daniel a été a été plus que disponible, a l'écoute, sans mettre aucune pression pour nous aider a trouver la maison Qualité/Prix que nous recherchons. Un gros Merci One word wow! Wow! Because we have, me and my spouse had a great experience finding the perfect home for us with Daniel Cyr. Daniel was more than available, attentive, without putting any pressure to help us find the Quality/Price house we were looking for. A big thank you
Danny is a true professional in the real estate world. Knowledgeable and sound advice - always answered my questions promptly! Great experience, highly recommend! A real nice guy that is fun to work with, will use again!
Daniel is an amazing agent!! He was always available to answer any questions we had and to help us out along the way. He is honest and dependable! We used him 15 years ago and loved him so much that we used him again when we were ready to sell and buy again. We would recommend him 150%!
Dan was simply amazing to work with! He went over and beyond to make sure we did find the perfect new hone for our family. Very quick to respond and very helpful with our many questions. He made selling our house very easy as well so we didn't have to worry about a thing. I highly recommend Daniel as a realtor agent. You won't regret it!
To Whom it may concern.

I (As Co-Executor) entered in to a sellers agency agreement with Daniel to list and sell the Home of our recently departed Mother. It was truly a dark difficult time for me with the obvious grief from my loss coupled with other personal matters, the serious responsibilities of being a Co-Executor and Power of Attorney of my surviving Father in Long Term Care, and having to deal with all these responsibilities from out of Province.

I felt almost overwhelmed looking ahead and how I was going to move forward with all these duties and all from a distance but after a short conversation with Daniel with his wealth of knowledge of the local market that assured confidence and that perpetual smile that puts even the most stressed at ease I felt that I was in good hands.

Daniel was alway there with the answer to the questions I had, always went beyond expectations with assistants that an out of town client such as myself require and even at times when both my Co-executors and I may have driven a lessor realtor to waver Daniel was always there being objective and impartial with that perpetual smile and a philosophical hand on the shoulder saying " Don't worry we will carry on" and " This deal is not dead this house will sell" and he was right.

The house did sell and I would love to be overzealous and say it is was me and my co-executor that were a large part of the successful, but the truth is it was almost all Daniel but Daniel being Daniel would flash that smile and say "We all worked hard to close this deal".

Thank you for reading my opinions on Daniel and I know that if you choose Daniel as your Realtor I am sure that after your SOLD sign goes up you will be writing a similar referral letter.

Thank you for your time and have a pleasant day.
John Wheeler
My experience with Daniel Cyr on one purchase in 2011, and one sale in 2017 was very positive. He is a committed, driven, and professional Realtor whom I would readily recommend to family and friends.
Previous
Next