Aiysha Volders
Salesperson
As a member of the Canadian Real Estate Association and a REALTOR® backed by RE/MAX, I have access to invaluable resources that are sure to benefit you. I'm also a proud holder of the Master Certified Negotiation Expert (MCNE) designation from the Real Estate Negotiation Institute of Canada. 
I work with a team of highly recommended professionals such as lawyers, mortgage specialists and inspectors to ensure you are fully taken care of. 
Whether you're a first-time home buyer, a seasoned investor, or looking to get top dollar for your property, I can help you navigate. I pride myself on client care and ensuring you are fully informed throughout the entire process. 
In today's real estate climate, it is paramount that you have a skilled REALTOR® on your side. Call or email me today to find out how I can help you!
902-297-9265
aiysha@remaxnova.ca
Client Testimonials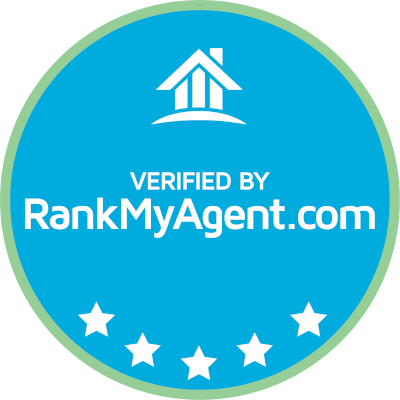 It was such a pleasure having Aiysha as our real estate agent. Aiysha is very warm, friendly and easy to communicate with. Her knowledge about the Halifax area market, and her keen judgement resulted in the sale of our home greatly exceeding our expectations. Aiysha really went the extra mile and it made our relocation so much easier. If only we could have worked with her when buying our new home, but alas, we've left the province. We truly felt that Aiysha was with us all the way.
My wife and I first met Aiysha Volders in July, 2021. She was the seller's agent for a home we viewed in Oakfield, NS. On that day (an Open House), Aiysha devoted so much time to walking around with us and answering all of our questions that it was very easy to get a strong sense of her personal and professional qualities. Driving away from that first encounter, we talked at length about how impressive, knowledgeable, friendly and tremendously committed the agent was in her representation of the property/seller. Fast-forward five months; we were thrilled to engage Aiysha as our own agent. Not surprisingly, that's when we started to make real progress in our NS home search, culminating in the purchase of a home that is ideally suited for us. Our relationship with Aiysha turned out to be all that we hoped for and more. In the search for our home, she demonstrated daily her professional skills and commitment to us and to the search. At all times, we admired her integrity and felt that she was in sync with what we wanted for a home, bringing us only listings that were suitable then helping us to critique each. In a market with limited inventory, Aiysha was always patient and helped us to remain so. Indeed, each time we considered compromising on important elements, she played a leading role in discussing options and alternatives. Her advice was always sound, well reasoned and factual. Diligent preparation and research are two more of her great strengths. She works harder than any agent we have ever worked with to find answers, details and facts about individual homes and neighborhoods. And she stays well connected to her clients, anticipating our questions and concerns or responding quickly and accurately to messages. We never felt like we had to push for or initiate any part of the process. Throughout every phase of the search and purchase, Aiysha was in the lead, progressing each step and guiding us along. It was a very nice feeling to receive that type of attention - to have such confidence. Unprecedented. Aiysha Volders is a superb, hard working and diligent agent, but we are also happy to say that she is one of the most genuine, friendly, honest and decent people you will ever meet. We engaged her because her personal qualities impressed us greatly in our first meeting. Since then, we have come to know her and her family (husband and new baby). They are authentic, genuinely nice people, who are a pleasure to be around. We will definitely engage Aiysha for all of our future real estate needs. And we recommend her without hesitation to you - anyone seeking a professional, friendly and skilled representative. Martin and Cheryl Galvin Hammonds Plains
Aiysha is the consummate professional. She has an uncanny attention to detail and excellent taste. Great communication and has proven that complexity/ pressure is not an issue for her. She deals in solutions, and if you want to sleep like a baby during a large real-estate transaction knowing that she has it handled then Aiysha is the agent for you. I am already planning repeat business with her. Enough said.
Thank so much Aiysha, you are an extremely professional real estate agent, with an impeccable service attitude. Is been a pleasure working with you, as you were a great support and help all the way, from start to finish of this transaction. Outstanding knowledge of the area and property presented. You went out of your way and beyond being timely and effective in your responses. You were the best real estate agent that we can wish for.
Aiysha is an outstanding realtor - always gets back to you promptly and would always answers questions quickly and with diligence. Her professionalism throughout this whole process was impeccable and she made this transaction that much easier with her knowledge and thoroughness. Thank you!
Thank you so much Aiysha for your exceptional service and professionalism during our journey of buying a building lot in the beautiful Town of Lunenburg. Thanks to you and Amanda (DCL Law) whom you recommended to us, we were able to buy the lot within 10 days for a very good price - truly an amazing task. We look forward to work with you regarding our future real-estate plans in the area of Lunenburg and beyond. Blessings from Toronto Abbas and Family
Thank you Ayisha for your amazing service ! You did a great job and I'm looking forward to buy and sell more houses with you ... I really recommend ayisha she is one and only ! Thank you
Previous
Next