Aiysha Volders
Salesperson
As a member of the Canadian Real Estate Association and a REALTOR® backed by RE/MAX, I have access to invaluable resources that are sure to benefit you. I'm also a proud holder of the Master Certified Negotiation Expert (MCNE) designation from the Real Estate Negotiation Institute of Canada. 
I work with a team of highly recommended professionals such as lawyers, mortgage specialists and inspectors to ensure you are fully taken care of. 
Whether you're a first-time home buyer, a seasoned investor, or looking to get top dollar for your property, I can help you navigate. I pride myself on client care and ensuring you are fully informed throughout the entire process. 
In today's real estate climate, it is paramount that you have a skilled REALTOR® on your side. Call or email me today to find out how I can help you!
902-297-9265
aiysha@remaxnova.ca
Client Testimonials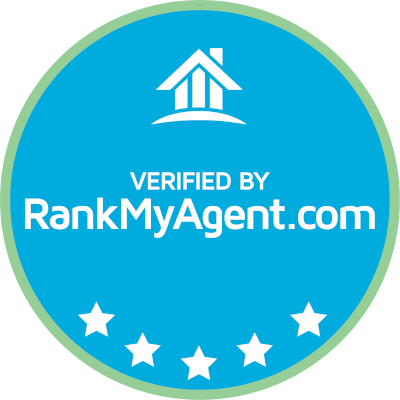 Aiysha is the consummate professional. She has an uncanny attention to detail and excellent taste. Great communication and has proven that complexity/ pressure is not an issue for her. She deals in solutions, and if you want to sleep like a baby during a large real-estate transaction knowing that she has it handled then Aiysha is the agent for you. I am already planning repeat business with her. Enough said.
Thank so much Aiysha, you are an extremely professional real estate agent, with an impeccable service attitude. Is been a pleasure working with you, as you were a great support and help all the way, from start to finish of this transaction. Outstanding knowledge of the area and property presented. You went out of your way and beyond being timely and effective in your responses. You were the best real estate agent that we can wish for.
Aiysha is an outstanding realtor - always gets back to you promptly and would always answers questions quickly and with diligence. Her professionalism throughout this whole process was impeccable and she made this transaction that much easier with her knowledge and thoroughness. Thank you!
Thank you so much Aiysha for your exceptional service and professionalism during our journey of buying a building lot in the beautiful Town of Lunenburg. Thanks to you and Amanda (DCL Law) whom you recommended to us, we were able to buy the lot within 10 days for a very good price - truly an amazing task. We look forward to work with you regarding our future real-estate plans in the area of Lunenburg and beyond. Blessings from Toronto Abbas and Family
Thank you Ayisha for your amazing service ! You did a great job and I'm looking forward to buy and sell more houses with you ... I really recommend ayisha she is one and only ! Thank you
Aiysha Volders has been an exemplary realtor. As a family we were selling two properties to buy one larger shared one. Her excellent professional advice has guided us towards achieving this successful outcome. She has guided us through a very complex and stressful situation and been exceptionally patient and thoughtful. She is very knowledgeable and has helped us navigate through all the various necessary areas to a very successful completion. She has been there for us whenever we have needed her she stayed on the job despite time zones and was always available. I cannot recommend her highly enough.
My step father passed away the summer of 2020. My mum was considering selling her house and moving closer to us (myself and my wife) due to her location not being so good for getting access during the winter months and also just to be close to family. Not far away but just not convenient. In September 2020 we found a property close by that was big enough to accommodate all of us so I decided to investigate. A stroke of luck had put me in contact with Aiysha and she very quickly organized a viewing of the property. A wonderful place but a long shot due to having to sell our house and also my mums house fairly quickly and in a close time period to afford the new house. Aiysha gave us confidence and explained that it was possible it could be done due to the market conditions so we decided to go ahead with the purchase and sell our house and my mums house. We listed our houses with Aiysha, put an offer on the other house and crossed our fingers. Selling one house is stressful enough but having to coordinate two at the same time is much more stressful! We had an initial hiccup where we thought we had lost the house - the seller had accepted another 3rd party offer after our initial offer was received but luckily for us the conditional time ran out and our back up offer was accepted. Aiysha handled this very well indeed and with great professionalism. The house we are buying is a large and not so standard property. She organized an inspection which highlighted a few issues. One of these was a little unusual so there was a lot of organization and communication on how to remedy. Again Aiysha handled this very well - it could have been a potential showstopper to the deal but through her negotiation, diligence and patience this was resolved. Aiysha found a buyer for our house in 7 days and we got our asking price! It took a little longer for my mums house to sell but this was expected due to the location and higher price. We had a very tight timescale with the conditional offer on our house and the house we were buying both ending on the same day. Nerve wracking for us but Aiysha handled this process and the negotiation leading up very well. My mums house also went for much more than we originally had thought to a buyer out of province who had not even visited the property. It has not been an easy task at all due to the tight timeline of selling two properties in a very short period. Aiysha has been absolutely instrumental in ensuring the smoothness through this whole process. She has been incredibly professional and very well organized. Very approachable, calm and cool under pressure. Excellent and prompt communications, she is tech-savvy which really helps for quick and efficient communication. To summarize we are more than delighted with her service - she has helped us achieve our dream. If it wasn't for Aiysha's experience, knowledge and understanding of the market and house values we probably would not have contemplated this was possible. The 5-star review is absolutely warranted.
Previous
Next