Client Testimonials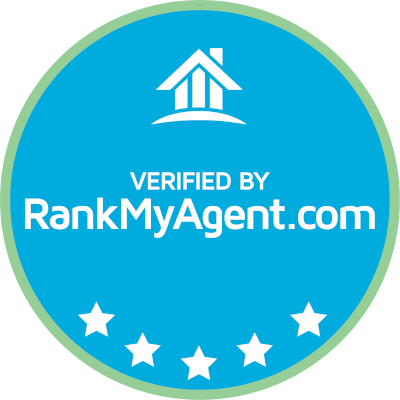 After the passing of our father, and shortly thereafter our stepmother, we were left with the daunting task of getting a 210 acre farm ready to sell. After a swing and a miss, the plumber we hired to update some things in the farm house said, "You need to contact Lisa Fulton, she will get it done!" After an hour long talk on the phone, trying to explain the uniqueness of the property, Lisa showed up with her raincoat and rubber boots to see for herself. As we wandered through the trails, fields, the barn and the out-buildings, she took in my stories of a life carved from this land and began to formulate a plan. Back at the house, as we watched her sit cross-legged on a daybed in the screen porch, explaining what she could offer to us, her motivation stood out crystal clear and we knew she was the one. We knew farms were a unique market and Lisa was up for the challenge. Communication was excellent throughout the whole process, and if ever we had a question, Lisa either had the answer or had a good idea where to find it. We did what we could to spruce up the old place and make it shine again, and Lisa was our biggest fan, and that gave us the confidence we needed to continue without falling victim to sellers fatigue. Throughout the process we all seemed to be on the same wavelength, thinking the same thoughts or reaching out at the same time. As time ticked by over the winter Lisa kept us engaged and motivated. When spring began to emerge we talked of how farmers are beginning to make plans and bam! We had a firm bite! Reaching the end of this journey with Lisa was bittersweet… although we know our family has a new friend for life we will miss the constancy of our business relationship that meant an almost daily discourse, even if just to share dog pics. Lisa came into our lives at an extremely low point, and walked beside us as we made our way through to the other side. We simply can not recommend her enough, she is one of a kind!
Lisa was wonderful to work with. She went above and beyond to get the job done and the price we wanted. She was always quick to answer and explain any questions we had. We would highly recommend Lisa!
Being new to the area was a challenge and Lisa made it all easier. We had a very fast closing and she facilitated everything we needed to complete the sale on time. Every person she recommended has been the best and her knowledge of the industry has been invaluable.
Very professional, listened to our needs and wants. Got the price we we're looking for Highly recommend using Lisa as an agent
Lisa is incredible! She helped my husband and I sell our house after a previous agent didn't work out. After three stale months on the market, Lisa had it sold within the month at a good price! If you want an agent who is going to work very, VERY hard for you- hire this gal! It certainly doesn't hurt the process that she's so funny and quirky too! Can not recommend enough- thanks so much Lisa!!! <3
Lisa is pistol and is exactly what a real estate agent should be! She'll fight for you like no other! 11/10 would hire again.
I can't speak highly enough about Lisa, as our real estate agent. Her professionalism, knowledge, honesty, integrity and hard work ethics are very much appreciated and respected. She is detail oriented, honest, good with people, and she went above and beyond, on every aspect of our deal from start to finish. Even going out of her way to find us a UV bulb for our water treatment system, picking it up and delivering it, 2 hours out of her way. On top of that, helping to organize dump runs and even setting up contractors to services our heating systems. I would 100% recommend Lisa to anyone, and will be doing so to anyone I hear of needing a real estate professional.
Previous
Next