Britney Berrigan
Salesperson
A lifelong resident of HRM, born and raised in Halifax's north end, and a graduate of St Mary's University. I bought my first property at the age of 23 and developed a passion for Real Estate in the process. I am a full time REALTOR® and can provide my buyers and sellers my undivided attention to ensure all your needs are met.
During my career I have had the opportunity to obtain valuable experience in all facets of real estate, from new construction to investment properties and specialize in working with first time home buyers. I'm mindful of the questions and uncertainties associated with buying your first home and strive to provide clarity and comfort in making the process as enjoyable as possible. I have developed a successful system to ensure that my first time buyers are educated in their decisions and that there are no grey areas when it comes to the home buying process. My aim is to develop comfortable long-lasting relationships in which stress and confusion are minimal and your expectations are exceeded.
I am available before, during and after you buy or sell your home. As your REALTOR® I devote my best efforts to ensure that I help find you the home of your dreams and meet your investment objectives.
BUILDING POSITIVE, HONEST RELATIONSHIPS with my clients is paramount and I look forward to working with you in the future!
Client Testimonials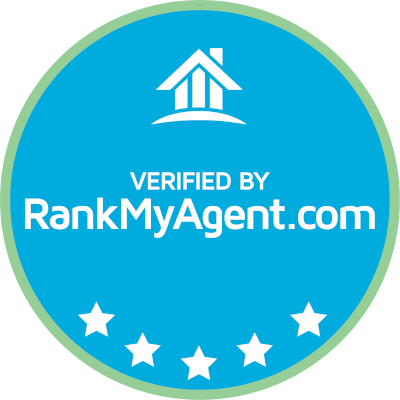 I'll keep this short and sweet for readability. Britney's experience in the desired area (Halifax and on the peninsula in particular) was an invaluable resource in the search. Her understanding of the type of homes that would interest me helped save on wasted time hunting dead ends. When it came to putting together competitive offers and ultimately closing the deal she was fully engaged and able to help tie off any loose ends that I may have needed help with. Overall I would have no hesitation recommending her team to anyone in HRM.
Britney is an outstanding agent. She has many years' experience and it shows. She is very organized and has excellent communication skills; she kept us very well informed all along the way. We would not hesitate to recommend Britney to anyone who wants superb service with buying or selling their home.
Brittany was an excellent agent. She knows the business and was able to walk us through every step of the way. She knew what we needed to get for the properties and was able to negotiate with the other agent to assure that we got what we needed. She was even able to talk us off the ledge a couple of times. She is a very friendly, professional and capable agent. I would recommend her to anyone who is looking to buy or sell their home.
My husband and I recently bought our first home, going into it we were very nervous and apprehensive about the entire process. We booked an appointment with a realtor, who happened to be Britney, a familiar face! Britney made our experience so comfortable and hopeful, she was clear and concise about our roles and responsibilities as first-time home-buyers, as well as her role as our realtor. She offered us her full support and expertise and wanted to ensure she was meeting our needs completely. We were set up with a search program that gave us up-to-date listings in our price range, all we needed to do was select which options we wanted to view and set up dates that worked with our schedule. Britney was always available and flexible with our timings, especially with our unpredictable schedules. Once we found our home (after looking at only 2 other properties), she worked diligently to make sure we had all our paperwork in order, that our deadlines were met, and that we met with the correct people at the right times. This resulted in a successful, amazing experience that could have been truly terrible. It wasn't, because Britney went out of her way to make sure of it. Any hiccup or roadblock we faced, she resolved with a phone call. Anytime we felt overwhelmed she was there to support us. We went into the process with no experience or background, Britney took the lead confidently and we couldn't have asked for a better person to have in our corner. I would recommend her to anyone (and have absolutely recommended her already). We look forward to working with her again in the future! -Barbara Hagan.
We highly recommend Britney to anyone looking for a knowledgeable, professional real estate agent. Britney's experience as an agent was evident; every step was organized and well communicated ahead of time. We felt very well informed during the entire process of selling our home. It was a pleasure doing business with Britney and we will definitely be in contact again for any real estate transaction we do in the future.
Britney Berrigan helped us buy our first home! She was kind, attentive and knowledgable. She made what I thought was going be a scary experience fun, exciting, and as stress free as possible! I highly recommend Britney Berrigan as a real estate agent especially as a first time home buyer.
Britney was very supportive and caring throughout the process and gave us good recommendations and feedback. She was away for a portion of the time we were shipping around but her partner Stacey filled in admirably. We were not in the market for very long, thankfully, bit that is partially down to Britney. We were unsure about even bidding for the house we ended up buying but did with her encouragement and we couldn't be happier. She provided professionally produced materials with great advice for us as first time homeowners and has stayed in contact with us after the purchase with the offer of assistance if needed.
Previous
Next