Julia Van Noordt
Salesperson
Julia graduated with a Bachelors in Psychology and her previous experience as an entrepreneur, which included project management, provides the skills necessary to be a proficient Real Estate Professional. Julia always had a passion for real estate and an eye for decor. She sees the potential in making a house a home. 
Julia understands the dedication required to help people reach their real estate goals in making one of life's biggest decisions and purchases of their life and she is there to guide clients every step of the way.
Julia has two children and in her downtime can be found spending time with her family and friends or enjoying some yoga or travel. She has two boxer dogs (Brock and Yale) and is fluent in both English and Romanian.
Client Testimonials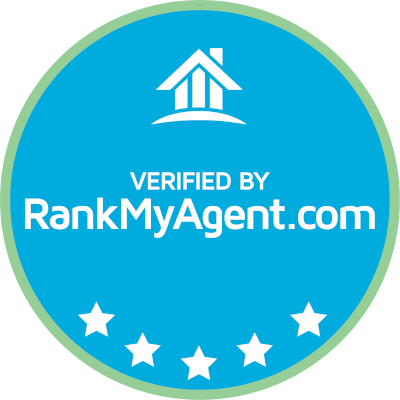 Buying a property can be a stressful process. Julia brings a very welcomed enthusiasm to the process. She is extremely professional, knowledgeable and has your best interests in mind at all times. I can assure you, if you have Julia as your agent you have started your Real Estate Adventure on the Right Foot !
Julia was exactly the person we needed for this purchase. We connected digitally from across the country and she had us set up to see everything we were looking for. We flew to the area and she had our days booked to see as many homes in as many areas, and we found an amazing house to call home. We are so grateful and look forward to working with her again.
Julia guided us through our first home purchase very successfully. She helped us navigate the difficult market conditions by showing us multiple options around the city. We must have seen at least 35-45 houses over the course of January to August. Never did Julia complain or pressure us into a decision. She let us know from the start that we were in charge of the decision making and she was there to guide and advise. She communicated in a timely, efficient and professional manner. We felt Julia truly had our best interest at heart and she went into great measures to ensure we got the best deal possible. Her connections for house inspections, lawyers and more were also the best in their fields so we suggest any buyers to go with Julia's connections. Lastly, one of Julia's greatest attributes is she has seen it all. She was there in the market before COVID and understands the market in Halifax very well, this is useful as she will be able to guide you to the best locations for the best price.
Julia helped me through the tough process of selling my real estate in Nova Scotia. Julia was always professional and helped resolve my questions when they arose! The level of service provided was outstanding the level of detail in her work was of a very high standard. Julia couldn't have done a better job I am thoroughly satisfied with the service and would recommend to anyone else selling their property in the future.
From the first contact to closing, Julia was a phenomenal resource for us as first time home buyers. Quick to respond and answer all questions we had, she always put our worries to rest. Julia always went above and beyond to make sure we were informed and happy with our purchase. We can't recommend Julia enough!
I was trying to sell my house privately and in that process I was put in touch with a person who was interested in my house. After a lengthy conversation, she brought up that she was working with a wonderful real estate agent, so I asked for the contact information. That real estate agent was Julia Van Noordt! As soon as I started chatting with her, I knew right there and then that she was the perfect person to represent me. The confidence she exuded was incredible. It's extremely clear she loves what she does. She took the time to go through what she does for her clients as far as booklets, photos etc. I kept a booklet of my house because it was so well done! Long story short, I am going through a tragic personal loss and she not only was very professional but she was so empathetic to my situation. Never once was she pushy or over bearing. She listened to me intently and did everything I asked. Her follow up after the listing went live was awesome, I never felt like I was forgotten now that she had the listing. If you are in the market to buy or sell, I HIGHLY recommend Julia, you won't be disappointed!
From beginning to end Julia was there for me every step of the way. Whether you're looking to buy your first place, or you've gone through the process in the past Julia is who you want on your team. She makes everything seamless, clear cut, and is SO thorough. You really feel she is looking out for you and wants to get the job done for you! I wouldn't have had it any other way! Thanks so much for your hard work Julia - you're the best!!
Previous
Next