Darrin Boudreau
Salesperson
I have been a full-time real estate agent since 2002 and specialize in resale properties, condominiums and new construction sales.  In 2016, I received my Hall of Fame award and am consistently an award winner at Remax nova. With over 30 years of experience in the service industry, I value good customer/client relationships and am very dedicated in making sure every real estate transaction goes smoothly. Whether buying or selling, you can trust that I will work hard for you and make your outcome my top priority.
In my spare time, I enjoy sports and believe strongly in staying fit. I also do a lot of volunteer work for such great causes as the Run for the Cure, Breast Cancer Research and the IWK Children's Hospital.  
My motto is: Be the BEST that you can be!
Client Testimonials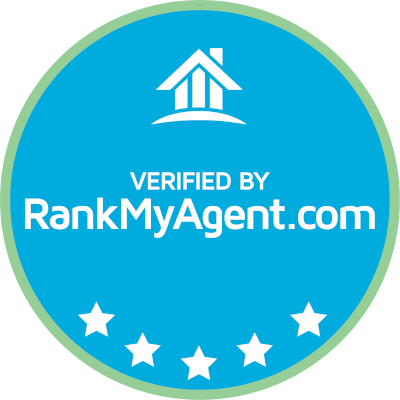 Excellent knowledge and advice. Professional and very easy to work with. Responded quickly to all calls and messages. Went above and beyond expectations.
Darrin was very professional, friendly and knowledgeable. He guided our steps throughout the whole procedure. He was prompt in showing up immediately upon contact to discuss details and also in having our listing up within two days! Step by step explanation of the whole legal and real estate process was clearly communicated to us by him. We would highly recommend him!
Darrin is very kind, helpful and knowledgeable. He made selling our home as stress free as possible. He was always available to answer our questions. I would recommend Darrin to everyone.
Darrin is an awesome individual with an impeccable personality. He connects well with his clients and deliver satisfactory performance. He is always available for queries whenever i needed to ask any questions and get back to me asap. I connected with Darrin on the Wednesday and he guided me about the process of house hunting. After sending him some property of interest, we went to look at them on Friday of the same week. After offering his expertise on the various properties we viewed, he submitted an offer on my behalf the Sunday and by 11pm I got an email that my offer was accepted. It took a total of 5 days between connecting with Darrin and finding a place that fit my needs. Darrin goes above and beyond to ensure that I got exactly what I was looking for. If you are looking for a relator with a vast knowledge, experience and availability, Darrin is the one! Thanks a million Darrin for making it happen!
Working with Darrin for our house purchase was wonderful. His knowledge, availability, patience and low-pressure approach was exactly what we were looking for. I would highly recommend him for anyone looking to purchase a home.
Darrin has taken my interests to heart each time he's helped me to purchase a new property. His extensive experience has given him the ability to offer great advice and he takes the confusion out of the process.
I was a first time seller.Darrin was recommended by my financial adviser. I will ever be indebted to him. I was very happy to meet Darrin and all through the process,he never made me feel like I wasn't sure of what I was doing(which I wasn't).but he just explained every step,because without saying it or making me feel confused or overwhelmed,if he told me something and I wasn't sure,I fully understood.He would just explain it a different way or as I would say," he would dumb it down for me." Without going into too much detail,this sale was very complicated and Darrin had to research a lot of things. I know he went over and above for me,but never once mentioned or complained. I have heard a lot of horror stories about buying and selling from friends and coworkers. I would highly recommend Darrin Boudreau to anybody,family or friend,who was looking to buy or sell.
Previous
Next