Mary Rabahi
Salesperson
Professional challenges, problem solving, and the legalities of transactions are what I enjoy. With my degree in Education and teaching experience, I offer a great deal of patience, on the spot solutions, communication, and simplicity. I come from an extensive business background where honesty, integrity, and negotiation have helped to ensure stress free transactions associated with buying or selling property with me by your side. I am a meticulous and detail oriented REALTOR® that will ensure the job is done correctly; all while building long lasting relationships with my clients.

Client Testimonials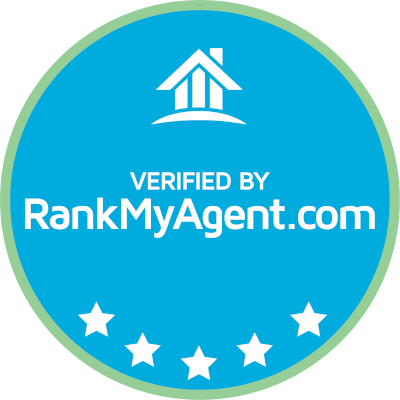 When I first met Mary, I was comfortable asking and answering questions. She's very efficient, organized and professional. I would recommend her if ever I know someone is planning on selling their home. From the quick responses via text or phone, Mary was amazing. Thanks.
I cannot say enough great things about Mary. Her professionalism, tenacity and amazing communication skills make her the perfect person to sell your house or find you the house of your dreams. I have now sold 2 houses with Mary and without a doubt, she has made the process as seamless as possible. If you're looking for someone with excellent people skills, someone who is always a quick phone call away, and someone who will fight for your best interest, highly recommend Mary for the job. Thanks so much Mary!!!
Mary's commitment to helping my family and I find our first home in Canada was second to none. She was extremely professional and guided us every step of the way. She had a contact for everything we Needed and was open to answering all of our questions no matter the time of day. Her personality and humor made this process a lot more enjoyable. I have and would recommend Mary to everyone I know.
Mary was a pleasure to work with. Always made herself available and provide good insight along the way. Looking forward to working with her again in the future.
I honestly can't say enough good things about Mary. We sold two properties with her and both were a little chaotic (no fault of anyone) but she was so patient and went above and beyond. She always explained things in a way I could understand and have solid advice. I'm so thankful for her will always recommend/use her for any properties in the future :) she also responds super quick! And is a joy to talk to
I cannot speak more highly of Mary! My boyfriend and I had Mary as our realtor when we were looking to buy our first home together. She was always willing and available to answer all of our questions. She is very professional, knowledgeable, and was an absolute pleasure to work with. Thank you so much for everything Mary!
Mary was nothing but amazing and everything we needed when selling my home, and buying another with my girlfriend. She was constantly in contact, helping when needed, offering advice, and always available. We couldn't have had such a amazing and efficient experience with anyone else. Thank you so much Mary!
Previous
Next