Joyce Clarke
Sales Person
Good, old-fashioned customer service is my specialty. With over twenty-five years of customer service experience, achieving the best results for my clients is what I do best.
Real estate is my only business, using  the newest tools and technology to market properties to make certain that they stand out.  I knows the value of customer relations, communication, trust and competency. I'm dedicated to the development of long term client relationships. As well as keeping a daily close eye on the market and will keep you informed when it affects you. Whether you're buying or selling,  let my professional experience help you meet your real estate needs in a prompt and efficient way.
Whether you're buying or selling, I knows it's all about YOU and your real estate needs. Your best interest always comes first in each transaction so you can be assured that I will listen to your needs and work with you to get you the finest value.
Client Testimonials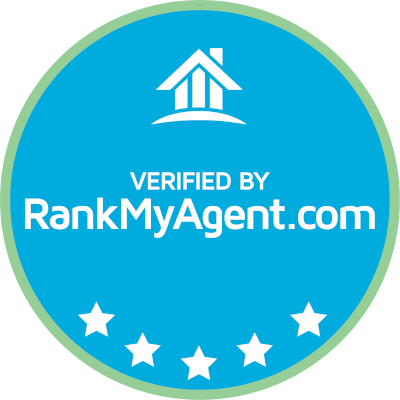 We feel blessed to have had Joyce as our agent! As first time buyers, she walked us through each step and was patient during the entire process. She worked hard to find us a home in our price range and was always easy to communicate with. Highly recommend to anyone needing an agent. Thank you, Joyce!!
We were extremely satisfied with all our dealings with Joyce. She made our selling of our house stress free. We would strongly recommend her services to other clients Thanks again Joyce
Joyce was amazing to work with. I was coming from the other side of the Country to look for houses and she drove me around to homes that fit my physical and personal needs.
Joyce was very professional, punctual and patient with us. She met with us and requested a list of likes and dislikes . With Joyce we weren't just another customer, another face. It was like being family ?? We viewed multiple homes, and she worked around my rotational scheduled which was difficult. One particular house we viewed and we were thinking about putting in a offer, but we weren't exactly happy, Joyce seen that in our faces and told us to hold off, that we will find that house that gives you a wow factor. When we walked into the house which we now call our home, Joyce looked at us and said this is your house, this is the reaction I was looking for. She was right. 8 years later we wouldn't change it for the world.
Words can not express my gratitude for this amazing woman and realtor Joyce Clarke! She has worked with my family and I for a quite a few years. We gratefully found Joyce through a family member to buy our first fixer upper bungalow in the heart of EP we grew out of that home and flipped it! Joyce who sent us annual reports on the increasing value of our home took us on again! We searched for MONTHS patiently Joyce did her work and found us our amazing current home in the heart of Colby village. Pre CoVid she picked me up personally for viewings and put up with my irrational home choices and ultimately found us our perfect home which to say the least is a nest egg that we've made our own. Simply said if your looking for honest old fashioned hard work with a personal familial touch Joyce is your realtor! My family and I can not thank her enough for all she has done for us, for our memories, our beautiful home and investment! Thank you The MacDonald's
Joyce was extremely professional and very patient with us as we viewed almost a dozen homes in various communities before she guided us to our perfect home! She has such a pleasant demeanour and infectious laugh. Her real estate knowledge was evident and she helped us identify several contractors that we were really pleased with. Even after the sale she has kept us informed of home prices around our community and homes we previously looked at. Joyce is all about building relationships and we would not hesitate to use her again and have recommended her to friends.
Joyce Clarke was very professional, thorough and honest about our property and her estimate came in exactly where we thought our price range should be. She was great at giving us pointers on how to prepare the house for showings. Once we were ready the house sold for over asking and in 9 days. We were over the moon with her service. Anyone, in our opinion, would be lucky to have her as an agent.
Previous
Next