Reec Hewey
Salesperson
Born and raised in the Annapolis Valley, it comes as no surprise to me to see so many people choosing to relocate here.  I understand and appreciate the many unique benefits of life in "Nova Scotia" steeped in history and culture, the unmatched beauty of the  vast coastlines  offers an enviable lifestyle that is a true pleasure to introduce to others. 
 I have a background in home renovation as well as technical surveying . Sometimes the perfect home presents itself, sometimes it takes a bit of imagination to see a home or property's potential, either way, I love representing both buyers and sellers and making a match that meets the objectives of each.
Traveling and exploring new cultures is my passion and seeing how other parts of this amazing world live. I love having a coffee in a small remote area watching how a community works together. When I am not traveling or working you can usually find me on the golf course.
Any real estate transaction is an exciting new journey.  It can be as a small parcel of land, a new cottage on the water, or your "forever" home.  All are new and exciting adventures just waiting for you. I recognize and value the trust my clients place in me in navigating one of life's biggest financial decisions. I work hard to meet and exceed your expectations and make your dream come true!
If you are as excited as me to start this journey you can contact me at: Reec@remaxnova.ca and we can make your dream of living in the Nova Scotia, come true.
Client Testimonials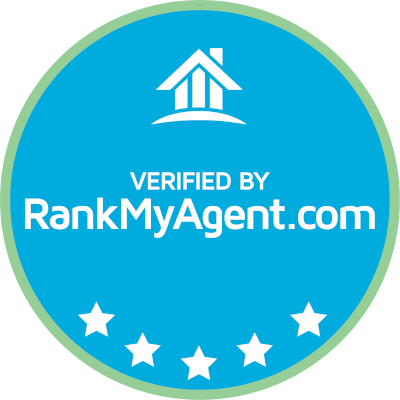 Reec had his hands full with this transaction. We had issues with tenants and state of the property, and he was there helping us get an accepted offer and listened to the many frustrations we had like a champ.It was great having Reec on our side.
Sharing my experience with Reec may take a long time, so I will try and keep it short. How/why did we choose Reec? I had placed a question on a social media platform in March 2022, Reec and many others reached out with the usual question, "are you working with anyone?". At that time, we were sort of but were just beginning our search. I explained that to all of them, and they said they would be available if we needed their help. Truth be told, I am very wary of "car salespeople," and at first, that is what I thought of all of them. Hence, 3 wks later. Out of all the agents that contacted us, Reec was the only one that contacted me again to see how we were doing and if I had found an agent yet. We hadn't because our house wasn't going to hit the market till at least the end of April and it would depend on how we would click with "our" agent. He asked what areas we were looking at, I told him Fundy side and/or Eastern Shore, and he said that if a house comes up that we are interested in, let him know. That's how we left it. He covers both areas and is very knowledgeable in both! Bonus! Reec stayed with us the entire time. None of the other agents ever contacted me to see if we were still looking. Even when I told him that our house was not on the market yet, he would check in about every 3-4 wks. He never pushed, just touched base. He is the only agent that showed any kind of interest. That spoke volumes to us. We were hesitant at first because he was so young, but my intuition told me, this is your guy! Our first contact was Mar 13, 2022, then Mar 28 and after that, I sent him our wish list of needs, wants and areas we loved. Fast forward to Jan 31, 2023. We closed on a gorgeous 4-acre property on New Cheverie Rd. It was totally unexpected as we had our sites and hearts set on a particular house. We are planning to build; however, if the right house comes up, you never know and there is only one person we trust enough to call, Reec Hewey. The entire time, through ups, downs, and disappointments at both ends, Reec was there. The market completely flipped the day our house went on the market in Ontario (May). Reec talked us through the fear, disappointments and walked with us, supporting us at both ends. Our house went on the market in May, sold in Aug, closed in Oct 2022. We did virtual viewings with Reec, and when the reception was not the best he would take videos and send them to us to view so we could see everything. If the house fit the bill, then we went for a look-see in person. We couldn't afford oceanfront but we do have a view….once the house is built. If you want someone who shows up, responds quickly, gets answers and is respectful, Reec Hewey is your person. He knows his stuff and if he doesn't have the answer, he gets it for you. Oh, and he's a great measuring tool for ceiling height. Cannot thank you enough Reec.
I can only describe Reec as awesome. We had many challenges for Reec to meet as we are not exactly easy to accommodate. He was quick to come to an understanding of what we were looking for and he would tell us up front if a property we were interested in would meet our expectations. We flew in for 4 days and had a quick tour of half the province lookin at homes. We found a couple of homes at that time and then narrowed it down to 1 and Reec helped us make our offer and deal with a difficult realtor on the other end. We finally withdrew from our offer because of the other realtor. Reec would message us all along as to how things were going and if we had found any other homes, he would frequently send us properties he thought we might be interested in. In the end we bought a plot of land and hope to build, Reec was / has been very supportive all along. I would highly recommend Reec as a very conciliable, friendly, and personable young man (compared to us)
I bought my property while I was in Ontario and Reec was so great that I did not feel that I needed to be in Nova Scotia to complete my purchase. He was very informative and he walked me through the entire process and made sure that I was happy with my puchase. I am a first time home buyer and I am so please with his service that I would recommend Reec to anyone in need of property services.
I took a job transfer to move from Ontario to Nova Scotia. We had to find a house in a specific area that could accommodate our family in a 6 week time frame. Reec helped us understand the area, the market differences between the two provinces. He was our eyes though virtual house tours and really understood what we were looking for. We had a great experience.
Reec was extremely helpful. Not only did he do some negotiating, but also helped when the inspector was there so he didn't have to come back another time. He was looking with us for over an year and stayed committed to finding us a home through the entire time!
Reec was one of the best agents I have worked with. His professionalism, responsiveness and follow up were excellent. We didn't end up buying a property from him but he continues to follow up and should we or anyone we know need real estate service in that area, Reec will be the agent of choice.
Previous
Next