Paul DeAdder
Salesperson
Need Real Estate Help? Better Call Paul! With over a decade of experience, Paul has helped countless clients make moves in the Real Estate market.
In addition to his extensive Real Estate knowledge, Paul is a proud member and supporter of the LGBTQ+ community. He believes strongly in inclusivity and ensuring that every client feels comfortable and respected throughout the buying or selling process.
As a former student at Dalhousie University, Paul knows Halifax like the back of his hand. He earned a science degree and honed his analytical skills, which he now uses to help his clients make informed decisions in the Real Estate market.
But that's not all - Paul is a man of many talents! He also studied dance at Halifax Dance and spent over a decade as a professional dancer in Toronto.
So if you're looking for a knowledgeable, passionate, and community-focused agent to help you find your dream home, call Paul DeAdder at Re/Max Nova in Halifax today!
Paul brings a diverse range of interests and talents to his work, including his passion for art, science, wellness, photography, and surfing. He understands that every client is unique, and he's always willing to go the extra mile to ensure their satisfaction.
With Paul on your side, you can rest assured that you're in good hands. He will use his extensive experience and expertise to guide you through every step of the home buying or selling process. So why wait? Give Paul a call today and get started on your home buying journey. 
Client Testimonials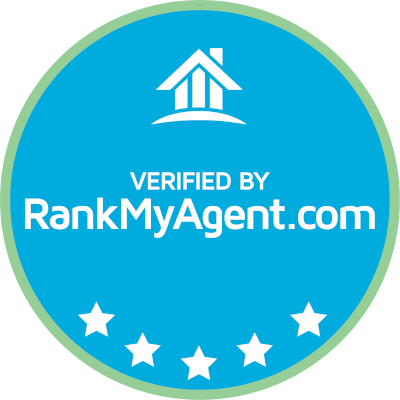 I've been working with Paul for 7 years now. We have bought 3 properties and sold 2 together during this time. Paul has always been professional and knowledgeable and worked diligently on my behalf. I would recommend him to anyone looking for an agent to work with.
Paul was amazingly easy to work with. Patient and knowledgeable and took the time I needed to ensure I was making a good decision. I mostly appreciated the no rush, no pressure approach to the agent-client relationship. He was more than generous with his time and I would certainly use him again!
I have bought and sold with Paul and have had nothing but excellent service and support. I was educated and supported through the entire process. I wasn't pushed into buying or selling. I completely trust and recommend Paul. I love where I live now and that is all thanks to Paul.
I have worked with a number of realtors and Paul is the VERY BEST. Not only is he knowledgeable, communicative and devoted -- he's also a great person and a joy to spend time with. He took all the anxiety out of selling my house, he was patient... and he's a gem of a human!
Paul did an outstanding job advising us how to get the most from our small renovation budget to get the best offers for our small home. We had so many people view our home and they had the opportunity to look at the building inspectors report which was a great influence on so many offers. We were overwhelmed to tell the truth. The whole process took one week. If we ever move back to Halifax we will seek his expertise again. I wouldn't hesitate to recommend him.
Paul was an amazing realtor. He was always available when we had questions. He staged our home beautifully He showed it with Zeal and brought us a worthy buyer. He was a great negotiator too. Super person with a very good understanding of markets both buy and sell.
I returned to Toronto in 2015 and Paul helped me find a rental while I re-established myself here. Two years later Paul spent many hours helping me find my first and modest Toronto house - he even helped me decide on modest renovation choices that turned a property with potential into a great home and great piece of real estate. Two years after that we started to explore options again as I expressed a desire to realize passive income from my real estate… now I own a beautiful three storey 2500sqft Edwardian home with a double garage + rental basement unit in sought after Greektown. Paul was there supporting me as I made major renovation decisions - and his guidance and great ideas (which I wouldn't have considered without his real estate knowledge and input) made my journey less stressful and my property that much more special. From a humble starting position, with Paul's help, my equity has doubled and my net worth increased by ~30% in just 7 years - and I also have a home beyond my expectations. Paul is easy to deal with, informative, patient, attentive, non judgemental and he helps you establish achievable goals you hadn't thought possible! I'm now setup for life! Thanks Paul!
Previous
Next