Justin Thomas
Salesperson
Born and raised in Cape Breton, Justin has always had a passion for the East Coast and everything it has to offer. The culture, community, entertainment, and of course the natural beauty, are just some of the reasons why Justin is proud to call Nova Scotia home.
Before selling Real Estate, Justin had moved to Halifax in 2015 to pursue a successful career in the automotive industry. After several years, his desire for helping people brought him to real estate. He strives to create a positive and memorable experience for each of his clients during the home buying process.

When he isn't helping clients find their perfect home, Justin enjoys a round of golf, baseball, camping, and hiking with his fiancé, Breagha, and his Golden Retriever, Ollie. 

Client Testimonials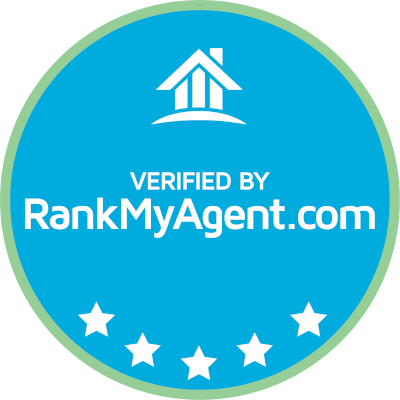 Justin Thomas made the experience of buying a home in Nova Scotia a pleasure. From first contact he understood our needs. Being from out of the province and not familiar with the process here, Justin put us in touch with a mortgage broker, a lawyer and home inspector. He sincerely went out of his way to make sure that we found the right property and I can't say enough about his professional approach to our search for a home. Martin Dix
Justin was more than helpful in finding us our first home and we can't speak highly enough of him. He is extremely knowledgeable, honest, and personable. As a first time homebuyer, it was a relief to have someone so willing to walk us through every step of the process. Justin made us feel very prepared and we knew he always had our best interest at heart. He continued to go above and beyond: whether it was setting up last minute viewings, sending through late night offers, or pointing things out in homes we would have overlooked. He was also very communicative and easy to reach to answer any of our questions. Justin made what could have been stressful and difficult, as seamless as could be. His advice and support throughout the whole process was invaluable and we are so lucky we found a realtor like him!
Working with Justin was a top notch experience from start to finish! He was able to find us and get us in our dream home in the toughest of markets at a price we were more than happy settling on. Reliability is the first thing that comes to mind with Justin's service. No matter how sticky the situation was (due to the sellers we were dealing with) he was always there for us and we were able to negotiate our way into a win and weren't taken advantage of - even in a sellers market! Communication was on point, he made the paperwork easy, set us up with a great lawyer to represent us, and was by our side every step of the way. Couldn't recommend Justin any higher than we do after working with him to purchase and close on our dream home.
Justin was a very knowledgeable agent who made the selling process of our home very smooth and quick. He was always available and able to answer all of our questions that arose. Justin even went the extra steps to help with minor maintenance that our home required before it was listed. I would highly recommend Justin as an agent to anyone who is planning to buy and/or sell their home.
My partner and I were so relieved to have found Justin, we were in Surrey British Columbia dreaming of a new home in the Annapolis Valley in Nova Scotia. We had a tight budget and an apartment to sell, so we couldn't just fly over and shop. We needed someone we could trust who would be are eyes and ears quite literally as he'd be the one holding the camera on tours. Justin looked at everything as though it were his home he was buying, and knowing that this would be our first actual house, he made sure this would be a sound safe investment with no room for uncertainty. I'm recommending Justin to all my friends and family looking to move out East. You can trust in his ability to no only get you a good home in a great community, but also get you in a good price.
I have recently sold my house in Halifax using Justin's services. He was exceptionally thorough, punctual, and professional throughout the process. In the initial call, he proactively provided me with the market research and estimates on how much my property was worth and can be sold for. During the first meeting, his explanation in terms of gathering documents, the process of listing, the offer, and the sale itself was very easy to follow, in chronological order, and detailed. For the overall sale, from the initial agreement, staging, photographing, listing, and closing, he was very informative and paid attention to details. His level of care for homeowners as one of his clients showed excellency in his communication skills. As a matter of fact, his sales skillset is also impressive - he had my house sold within 4 days of listing. I would definitely recommend using his service. If I were to sell another house or even to buy one, he's earned my business, and trust, and changed my view on real estate agents.
Justin was informative, thorough and always available. He got a sense of our needs early and found us our dream house earlier than we expected. He's amazing to work with.
Previous
Next