Client Testimonials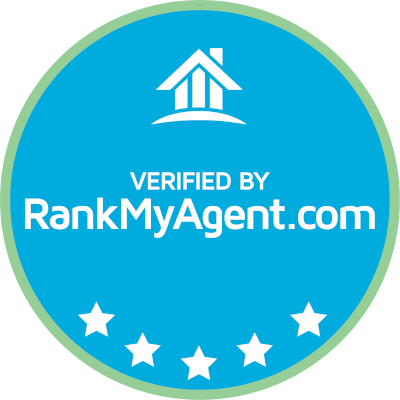 I was looking to sell my home on the South Shore (Mill Cove) in the spring of 2023. Jessica came out and was very optimistic what my place could sell for and she exceeded my expectations in the way she showcased my home. She gave the viewer a virtual experience of the aerial view of the neighbourhood, the features of the community and finally the attributes surrounding my home. She was always available to answer my questions. From the time my place was listed on May 1, to the closing of offers on May 9 and to the final closing on August 1, Jessica was there. I would highly recommend Jessica if you are buying/selling your home.
Reaching out to Jessica has been the best decision I made. I was feeling very defeated and not having any success in the looking and buying at homes. In our situation, we weren't on the high end of being able to afford much so purchasing a home felt like a disaster and being outbid of the very few places we could even bid on. Our story goes like this....... Sunday night after being beat up and spit out by the real estate market, I messaged Jessica on Facebook as I have been watching her activity and asked if she could help us find a home which resulted in a prompt message back saying it would be her pleasure to help out and asked when we could get in contact, I replied back letting her know she could call me at any time that was best for her. She planned a time for 11:00 am. Monday, I ended up being in a meeting for 11:30 at work and I messaged Jessica around 10 am and explained that I was going to be in a meeting at 11:30 and wasn't sure if there would be enough time to go over details, about 2 minutes max later she called my phone and I quickly explained a little of experience we had and included some finance details. We discussed the areas of interest and honestly discussed where we could afford to look. Maybe 5 minutes into the call she already found a home in our ideal place and said "We need to act fast and move on this home very quickly". She scheduled a meeting for us, the same day at 4pm. We met with Jessica at the home and we were greeted very kindly and she made the experience wonderful! We all walked around the home together and Jessica engaged throughout it all, even with our daughter! They have come up with a celebratory chant together! That night at 10 PM our offer was accepted which came in a form of a phone call with the first words "Hoorah!" which was the chant Jessica and our daughter came up with! Tuesday came and we started all the paper work, feeling pretty overwhelmed Jessica assured we were in great hands and not to worry about anything, just to enjoy our victory! Over the next few days we were faced with a few obstacles that to us were pretty large and felt like everything was coming to an end, however Jessica said this was nothing to worry about and she has it handled, and she was very right! Throughout all of our worries she was our light, our happiness and made this whole experience great even when times felt rough. Jessica is not just a person who sells homes, certain people are cut out for certain jobs and Jessica found her calling when it comes to this. She is everything anyone could ever dream and hope for in a realtor and as a person. I hope the company she works for really understands the value Jessica brings to the table and how attentive she is when it comes to details as we were faced with a situation that almost ended everything but she managed to pull us through and make us happy. I don't think there is any situation that Jessica couldn't handle, she is extremely knowledgeable in her work and nothing gets by her at all. Aside of getting a power house pocket Ninja master for a realtor you are getting the kindest and sweetest person who will assure you that everything is ok. Trust me when I say this is a long story made short in trying to describe Jessica and her abilities. If you are in the market for selling or buying, I highly recommend Jessica! Thank you Jessica for finding us a home with very little resources from us and in this crazy tough market place, if anyone can pull anything out of thin air, it's you!
There are seriously not enough positive things I can say about Jessica. She is very dedicated to what she does, committed to her clients and involved in each situation she takes on. She guided us through each process with extreme knowledge and she did it quickly. This process was exciting and terrifying and Jessica completely ensured us we were in good hands and she was not wrong. Even with a slight hiccup in the process she fixed it quickly and we moved on seamlessly. She is professional as well as friendly and 100% does not back down from a challenge. This experience for us moved very quickly but she was there every step of the way and answered every question asked, which was a lot and she did it quickly. We have been highly recommending Jessica to everyone, even people who aren't looking for one!
This agent was exceptionally ready to go to work. She kept me informed of what she would do and she did it. She produced on all promises made and I would recommend her to anyone who may be looking for real estate services.
Jessica went above and beyond to get me the best price possible for my home. She did everything that I asked her to do and more. I would highly recommend her as a Real Estate Agent
Previous
Next