Carrie Knowlton-Trider
Salesperson
Born and raised in Cole Harbour, Carrie lives with her husband, son & daughter in the home they built in Lawrencetown. She is very enthusiastic and has a passion for business, working with people and problem solving. In 2000 Carrie started her own home daycare in Cole Harbour. In 2012 she decided to branch out and focus on an interest she has always had: real estate. Buying or selling a home can be stressful but working with Carrie will ensure you receive the highest quality service and care with no pressure tactics. New construction is one more avenue that Carrie is able to advise her clients with confidence. Whether you are downsizing or upgrading her determination will make sure you achieve the end result you desire.
Do you have questions about selling or buying a home? Are you wondering how much your home is worth in today's market? New Construction? Vacant land? Please feel free to contact Carrie with no obligation.
Client Testimonials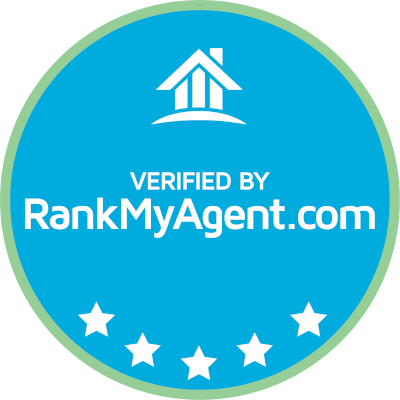 Carrie is a fantastic agent. She was always responsive, patient and took time to answer all my questions while we looked to find the perfect home to suit my needs. Carrie was always very professional, organized and genuinely fun to work with. Being a first time home buyer (during a pandemic, in a new province, with prices increasing on what seemed like a daily basis) the home buying process was emotional, but Carrie walked me through all the details. She immediately answered my questions or did the work to find the information I needed fast. I highly recommend Carrie for anyone looking to buy or sell a home.
Carrie was an excellent resource for us as we searched for a home. House buying is stressful by nature but adding in COVID restrictions and having part of the family in another province took it to a higher level. Carrie was understanding and worked to accommodate our schedule. She provided insight on the different homes as well as neighborhood information which we found to be very helpful. She also helped us to connect with lawyers, contractors, and inspectors as we were new to the area. We thank her for her time and effort and would recommend her to others in need of a realtor.
From beginning to end Carrie made the process easy. Carrie is very professional and personable. She answered questions quickly and efficiently about all aspects of the process and made what can be a stressful situation easy. At all times she kept me informed about what was happening with the sale of my home, from day of listing to final closing. I would highly recommend Carrie to anyone looking to sell or buy a home and look forward to working with her again.
Carrie is a really good realtor! Probably the best I've had. She was very enthusiastic, kept me informed at every step of the process and was always available to answer any questions I had. Selling a house is stressful enough, she made it easy. Can't go wrong with Carrie, she'll surprise you with her efficiency!
My needs were quite particular when I had to list my multi-unit properties for sale during a separation. I had two units that needed to get sold in a specific order and by a certain date, and ideally, at a reasonable market value. In came Carrie referred to from a friend. Upon first impression, I was impressed by her professionalism, prompt and kind nature. After visiting both properties, she gave her honest assessment on value, and quality of the properties. Some minor fixes were needed at one place, while the other needed new shingles. For both cases, she was able to find contractors to handle the issues at hand, quickly and cost effective. The properties were ready to be put up on the market within a couple weeks. At the time of sale, the market was very hot. We delayed offers for 4 days, and she held open houses over the weekends. The day after the open houses, we received a dozen offers, all over asking. The negotiation process went very smoothly, and after signing, the closing was completely painless. I really enjoyed working with Carrie, and would gladly use her services again the next time I either purchase or sell another property.
Carrie has helped us through 3 home transactions and each time her communication with us has been second to none. Her knowledge of the region and connections within the industry has helped us buy homes we feel should be worth more... and sell our home over asking price. We will be working with her the next time we're ready to move.
Carrie is very personable, knowledgeable and was able to answer all our questions, which were many. She was always available whether, by phone or text and replied immediately when we contacted her. We felt completely comfortable with the advice she gave us and were always certain she that she was acting in our best interest. She researched our neighbourhood and was spot on with the advice regarding pricing. We have absolutely no hesitation in recommending her to any buyer or seller.
Previous
Next