Adam Delorey
Sales Person
Adam brings a diverse background to Real Estate.  After getting his license in 2020 he hit the ground running utilizing his skillset from previous occupations.
Graduating with a Diploma in Electrical Engineering Technology in 2001, he climbed the ranks in the Engineering sector from Electrical Designer to Electrical Lead on projects and ultimately leaving the Engineering world in 2019 as a Project / Construction manager.  Throughout this career he gained strong skills in negotiation and developed a keen eye in quality control with reference to building codes.
In 2003 he first set foot on stage to start a career as a standup comedian.  He still loves to perform but is on the back side of his successful career in Comedy. He has headlined across the country and performed on both television and radio.  Throughout this career, he gained the ability to read different situations and personalities allowing him to defuse stressful situations and find resolutions to satisfy all parties.
With these skills and life lessons in his back pocket Adam has been having great success in the Real Estate industry on both the buyers and sellers side of transactions.  As a full time Realtor and family man, Adam understands client needs when buying or selling their home and works diligently to ensure client satisfaction in every transaction.
Client Testimonials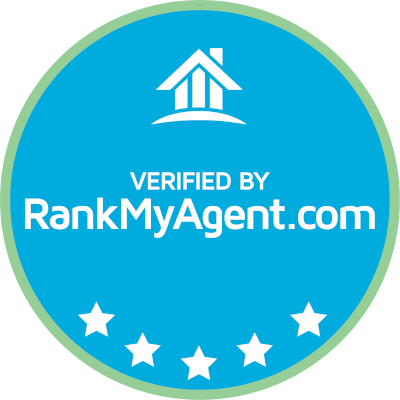 Based solely on pictures, video tours and our trust in Adam, we bought our home in Springhill, Nova Scotia without even stepping foot in it. From the very first time that we reached out to him, he answered immediately and continued to be there for us every step of the way. He really cares about who he works with and it shows. Quick to respond, thorough, professional, extremely knowledgeable and easy to work with, Adam treats each property like it is for his own family. He is not pushy at all. We never felt rushed and Adam took the time to explain everything. The good and the bad. We had a checklist and a budget and he knew what had to be done to meet our family needs For every showing, he was organized and prepared with print outs of the cut sheet plus all available information on the property for us to make the best decision. Above all, he is honest and very caring. Attentive and personable. We wholeheartedly trusted him with our family's future and he came through for us the same way he can come through for you. Thank you Adam!
Kind, courteous and hardworking is three words that come to mind. I felt like I was in control of the decision-making process. Adam was quick to respond to my questions and was ?available evenings and weekends (outside my regular working hours).
As a former Real Estate agent in Ontario I can truly say Adam went above and beyond in facilitating our transaction. Acquiring our property in Nova Scotia from Ontario and not being able to be present should have been much more stressful but through his hard work, it was alleviated. As issues arose with inspections, he coordinated with all necessary professionals on our behalf to remediate all issues. We are extremely impressed with his professionalism and work ethic. He is highly recommended to all our friends and we look forward to doing business with him again!
We contacted Adam to list our property and within a few days Adam was on site and completed an evaluation based on the home and Market Trends. Through Adam's professional recommendations regarding viewings and window for offers, we were able to quickly and easily sell the property. Adam was available 24/7 to respond to questions and guide us through negotiations. Adam's extensive background was definitely helpful in guiding us through the Real Estate Transaction process.
We contacted Adam about a listing we seen online. Coming from Ontario and buying a house unseen is nerve racking but Adam was amazing!! He told us everything we needed to know about the property, house and area, helped us find a lawyer and reassured us things would be fine. We are in our new home and more then pleased with the property. I would recommend Adam to all my friends and family thinking of moving this way. Thank you Adam for everything!
Makes the process of buying and selling a home as pain free as possible. Definitely went the extra mile to make sure dates were met, even after were a few hiccups.
Adam was a stellar agent he treated us with kindness and was always available to answer any questions we had a the drop of a hat. He was thorough and when above and beyond. I am so happy we had the opportunity to work with him in the selling of our home, he made the process enjoyable and efficient. He is super friendly, kind and did an exceptional job. He is a pleasure to be around and work with, I would definitely contact with him again and encourage anyone else to do so.
Previous
Next