Diane Davison
Salesperson
My life before real estate was as a laboratory technologist and in the farming industry. I have been a real estate agent for over 20 years and always try to improve my personal goals each year.
My husband and myself are empty nesters of three great sons with two living in Alberta and the other close to home which gives me the opportunity to have some great visits. We have 4 grandchildren, one great grandchild and one very special pooch "Bartley" the springer spaniel. My hobbies include knitting, cross stitch and travelling. I also play the piano/ organ in church.
I have lived in the same local community for the majority of my life. We previously had a dairy farm so I was very involved in the agricultural community and volunteer organizations such as 4H general leader for many years and later judging their demonstrations and speeches at different levels.
I service most of the valley including Kings and both West and East Hants.
My goal is to provide my clients and or customers with the most informative information I can provide, consistency and service to make their transition to or from their home as comfortable as possible.
Client Testimonials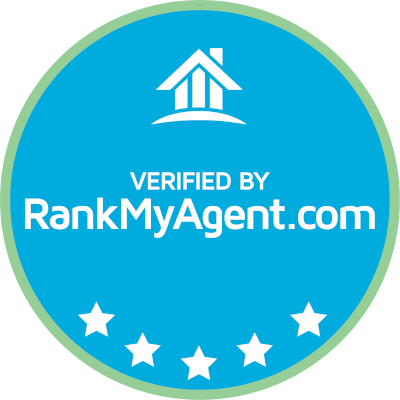 Although she was representing the Sellers in this transaction and I didn't have an agent, Diane was wonderful to work with. She accommodated all of my requests for her time, some of which were very short notice. She was helpful and responsive, and continues to follow up with me over six months after closing to make sure I've been able to make progress on the issues we found with the property I purchased from her clients. I would recommend Diane to anyone, and wouldn't hesitate to retain her for any future real estate transaction I may have in the area in the future. Diane treated me as if I was her client, and I'm glad she didn't have to split this commission! She earned every cent of it.
We had privilege of dealing with Diane over a period of 15 years, from the purchase of our first home to the purchase of land and eventually the purchase of our second home. In each dealing Diane kept in contact every step and walked us through the process to ensure the best deal. She went above and beyond as a realtor. Going the extra distance - or mile to all the homes she drove to look at with us. Never once hesitating to make the many a trip. Given Diane's decades of experience in the real estate industry we have great confidence in having her help with the purchase of our largest asset. We would not hesitate to use Diana again in the future.
Diane is a great agent who became a good friend. I called her because I had a rural property to sell and her name was posted on some of the local properties for sale. Our farm had become quite run-down because of poor maintenance and was difficult to sell because my ex-husband did not want to sell it, he wanted me to leave instead of getting a divorce. ( This was a much more complicated process than it usually is when two people divorce). I'm not sure how many times he fired her, I know of at least three. She was very patient with him and I don't know why she didn't just walk away. The closing was stressful, my ex didn't have his stuff moved out in time, so the closing was postponed for 24 hours and the agent ended up coming to the farm to help me finish cleaning (this was a rural property and 20 minutes each way for her to drive) and she even got her husband to come with her to repair some damage that had been done to a bedroom door at the end of the move. I was afraid the buyers would walk in view of the circumstances but the sale went through. I was very pleased with the price of the sale. In March of 2019 she helped me look for a new home and when we looked at one I liked and found out that a second viewing was scheduled by another buyer, she helped me put together an offer and close the deal in less than 24 hours. No small feat considering I was at work the whole time I am a pharmacist, so I don't sit at a desk and I can't leave either). This is the seventh house I have purchased so I'm not a newbie at this and I have worked with a variety of agents, with buying and with selling, in in six different cities in Canada, including Toronto. I know a good agent when I meet one. I would recommend her to anyone- new buyers, new sellers, she is very patient, will listen and take your concerns and wishes to heart and she will work in your best interests every step of the way. She has lots of experience and it shows and it will count when you need it.
Diane is personable, professional and just simply great at her job. I have had occasion to work with Diane a few times now and each time has been a great experience!
Very good knows what she is doing . Very helpful from start of the process until the closing. She spent many hours just finding the place we were looking for.
Previous
Next